8 Best File Manager Apps for Chromebook
Managing files might not be so simple on a Chromebook. With these best free file manager apps, you can manage files with ease and peace of mind.
Chromebook is a ChromeOS computer that works around the Google ecosystem and its products, like Android.You can use Android apps on Chromebook, including file manager apps, but there are many and you might get confused choosing the best one. If you bought Chromebook, you might not be familiar with the interface and its app selections, and you wonder how you're going to manage files on your Chromebook laptop.It might not be as simple as Windows's built-in app called File Explorer which you can use right away.
Thankfully, there are great file manager apps you can use for free.
Best file manager apps for Chromebook
File Manager+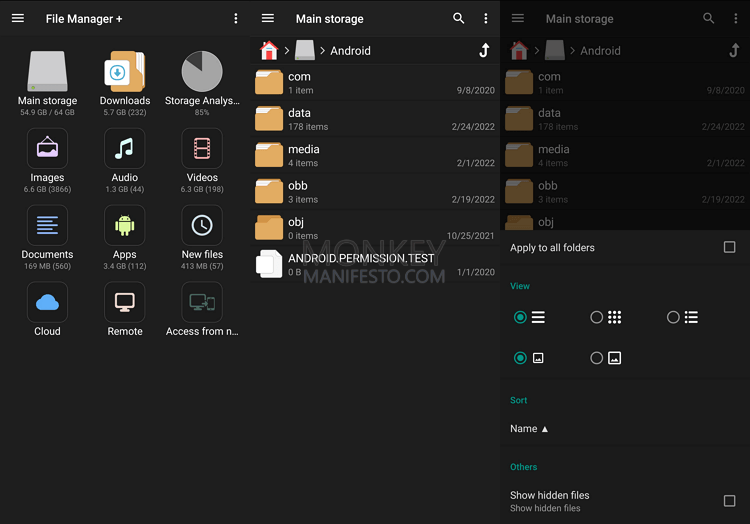 A good Chromebook file manager app with a simple and easy-to-use interface, while still good for advanced users.With over a million reviews, a 4.7-star rating, and over 50 million downloads, you can think of File Manager Plus as one of the most reliable third-party file manager apps for Chromebook and Android. Synchronization to cloud services (like
iCloud
), SD card support, accessing your Android/Chromebook files from PC through the FTP service, built-in image, text, audio player/viewer, and a few more features.
Download File Manager+ on Play Store
File Manager by Splend Apps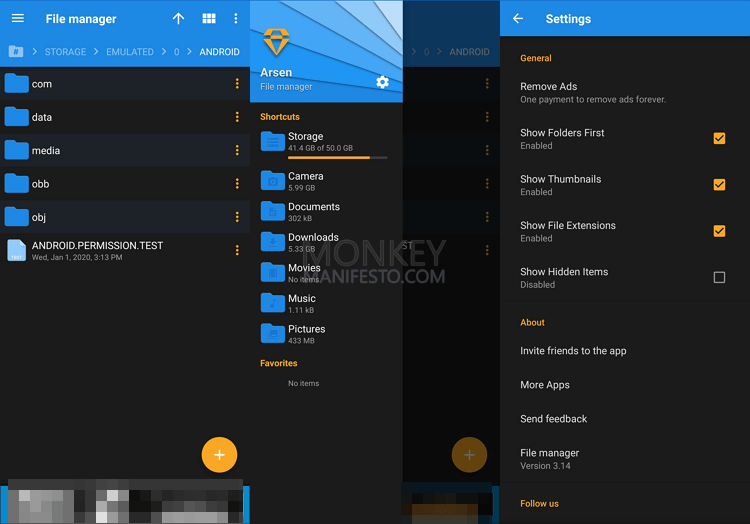 A simple, nice-looking file manager you can use for free on Chromebook, thanks to its options to select grid view or list view, breadcrumb, and shortcut to your personal folders. It's less popular than the rest of the file manager apps listed here, but you might want to try it as it has a 4.4-star rating and over a million downloads.Thumbnail for videos and images, hidden files, sorting name, built-in text editor, sharing features as an email attachment and to other apps, built-in ZIP compression feature, and more.
Download File Manager on Play Store
Total Commander File Manager by C.
Ghisler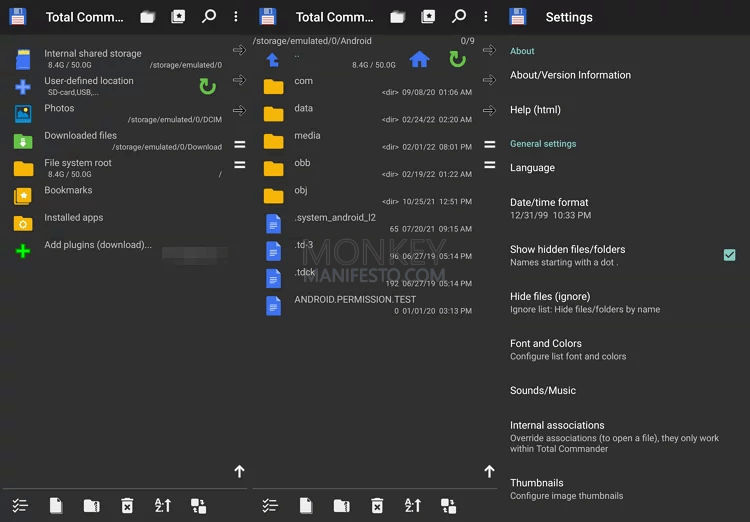 With a strange app name, this decent file manager app has no advertisement and is free.It has a 4.4-star rating and has been downloaded over 10 million downloads.The interface looks decent but not as clean as Files by Google or Astro File Manager, but it's worth a try if you look for an alternative. Worth-mentioned features like built-in ZIP/RAR compression, properties dialog to change permission, thumbnails for image files, built-in text editor, view installed apps, sync to cloud services like OneDrive or GoogleDrive, bookmark, and more.
Download Total Commander File Explorer on Play Store
Astro File Manager by data.ai Basics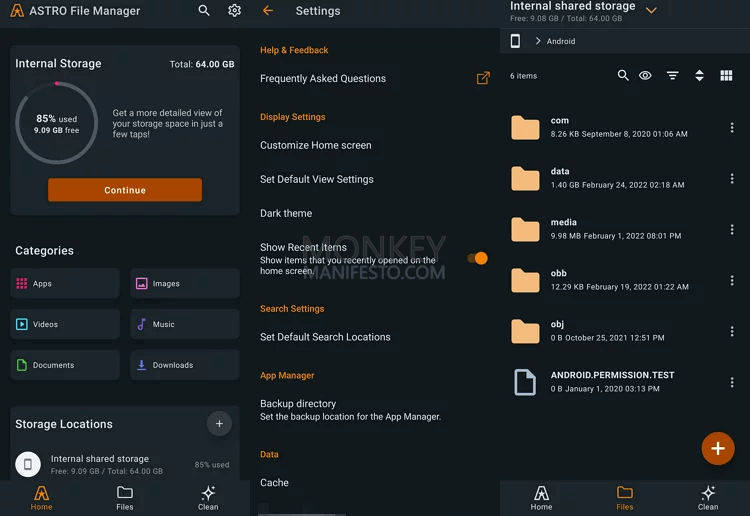 Astro File Manager has a 4.4-star rating with over 50 million downloads on Play Store.
A nice-looking interface that is comfortable to the eyes, basic file managing features, and better, no advertisement and completely free. It provides cloud syncing with Google Drive, OneDrive, and more to send or backup files easily to the cloud, good SD card related-features, a helpful cleaner feature that makes it easier to clean junk files, and more.
Download Astro File Manager on Play Store
Files by Google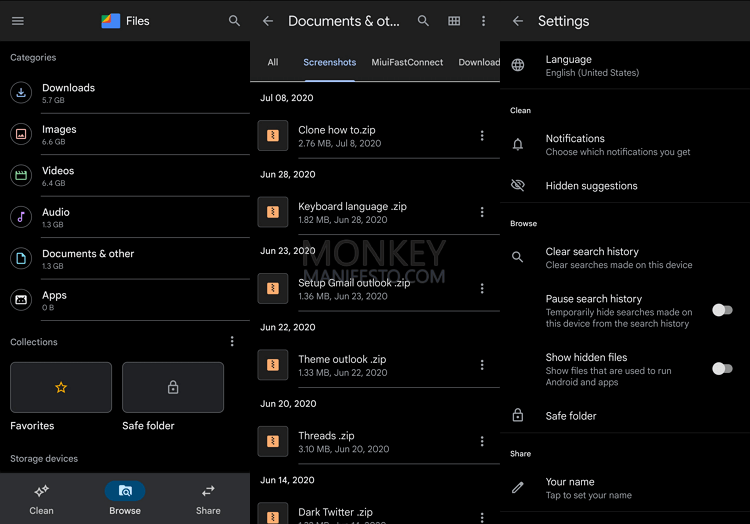 A good file manager app doesn't just provide nice features or interface but also is trusted, as the app has access to your files.So you might want that is made by the same company that develop your operating system, and Files is the best app for it.It's also popular, too, with more than a billion downloads and millions of good reviews. One clear advantage the app provides is that it doesn't show ads, unlike some other file manager apps do.
You don't need to upgrade to a premium version just to get additional features, it's completely free and regularly updated. You can clean junk files easily to free up storage space, back up files to a cloud service like Google Drive (and it allows other services too), transfer files between local and SD cards easily, share files between devices offline (with Files by Google installed), and more.
Download Files by Google on Play Store
Cx File Explorer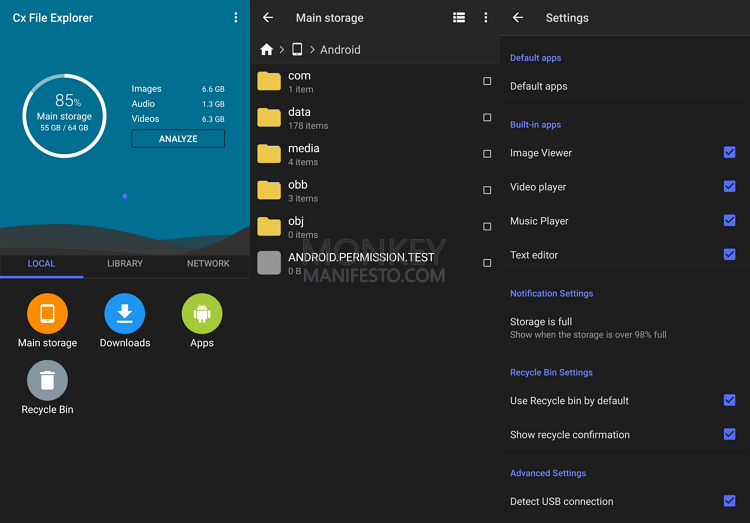 A third-party free file manager app with material design makes it easy to look at for Chromebook users.The app provides basic features, but it's still a nice alternative and worth a try if you don't like the rest of the other file manager apps as it has a 4.7-star rating, over 100K reviews, and over 10 million downloads. Recycle bin feature, built-in image/music/video/text editor or player, storage analyzing feature, cloud storage service support, and most importantly, FTP, LAN, and other network-attached storage support that allows you to transfer files between Android/Chromebook and PC wirelessly.
Download Cx File Explorer on Play Store
X-plore File Manager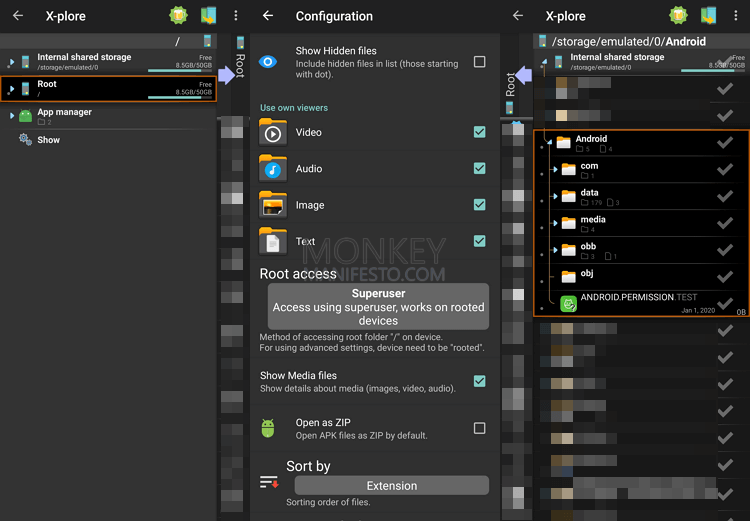 A file manager for Android and Chromebook with a classic user interface and tree view, which might not be easy for the average Chromebook user.It has a 4.7-star rating, over 200K reviews, and over 10 million downloads, which seems like a nice alternative file manager app for advanced users. As you see, it gives users the ability to easily multi-select files and folders.
Other worth mentioning features are a built-in PDF viewer, favoriting a directory, a built-in image/text viewer, batch renaming, custom button customization, synchronization with cloud services, and more. The above features are free but you need to pay to use the premium features, like SSH file transfer, music player, sharing files through Wi-Fi, and more that are built for advanced users.
Download X-plore File Manager on Play Store
Solid Explorer by NeatBytes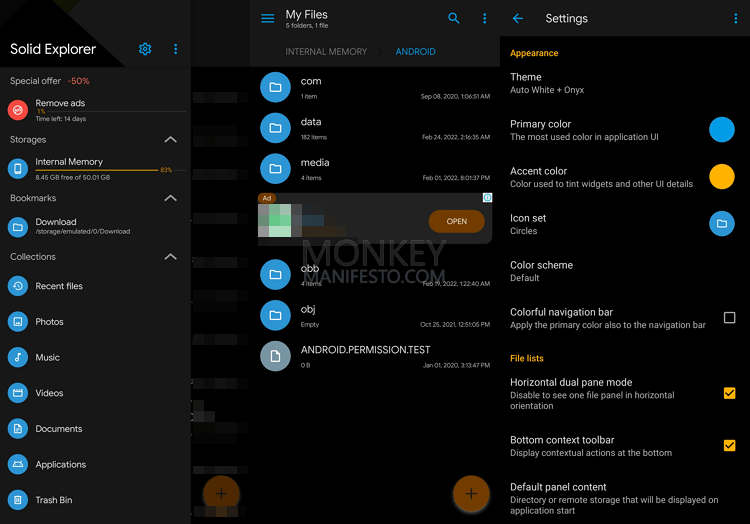 A free file manager app with a decent interface and dark theme, but it shows ads unless you want to upgrade to the premium version.With more than five million downloads and a 4.5-star rating on Play Store, it's a decent alternative if you want file encryption support with fingerprint and password protection, along with other features. Internal music player, image viewer, and text editor so you don't need to install more apps.It lets you batch rename to automate the renaming process with a custom pattern, FTP server to access your Chromebook files from Windows, and interface customization.
Download Solid Explorer on Play Store
---
Chromebook allows you to use Android apps, but when it comes to a file manager app, you must choose only the most trusted, reliable, and easy-to-use app that makes it easy to do your day-to-day task, just like choosing
casting apps
.