8 Best Free Android TV Launchers That Are Easy To Use
There are a ton of Android TV launchers, but not all of them are created equal. Here are the best free Android TV launchers that are easy to use.
There are a ton of Android TV Launchers out there.Some are good.Some are bad.
Some are great.This post has provided you with a list of the best Android TV Launchers out there, so you can make an informed decision on which one to download and use. But before we get started, let's first understand what a TV launcher is.A TV launcher is basically a home screen replacement for your TV.
It allows you to customize your TV's home screen with different apps, widgets, shortcuts, and other functionality, depending on the app.
Why use a third-party Android TV launcher?
There are several reasons why you might want to use a third-party Android TV launcher instead of the default home screen.For starters, a third-party launcher can offer more customization options than the default home screen. For example, some third-party launchers allow you to customize the layout of your home screen, add widgets, and change the look and feel of your smart TV.
Additionally, a third-party launcher can also offer a better user experience, such as a faster and smoother user interface, as well as
features that are not available on the default home screen, such as showing and launching sideloading apps.
There are a few things you should keep in mind when choosing an Android TV Launcher.First, you should ensure the Launcher is compatible with your TV.
Not all Launchers are made for all TV.The second is to pick a Launcher that is easy to use and navigate so you can easily find and launch the apps you want to use.
Best Android TV Launchers
Here are the best Android TV launchers you can download for free:
Sideload Launcher by Chainfire
If you have an Android TV, there's a good chance you're familiar with the struggle of trying to find sideloaded apps.Sideload Launcher aims to make your life a little easier by providing a list of all the apps on your device, including sideloaded apps. The app has a nice user interface and has been downloaded over a million times and has a 4.2-star rating.
However, it's only compatible with newer smart TVs that run Android, such as the Nexus Player or ADT-1. Overall, Sideload Launcher is a helpful alternative home screen that makes it easy to find and launch sideloaded apps.If you have a compatible TV, it's definitely worth checking out.
Download Side Launcher on Play Store
TVLauncher by Awesome Development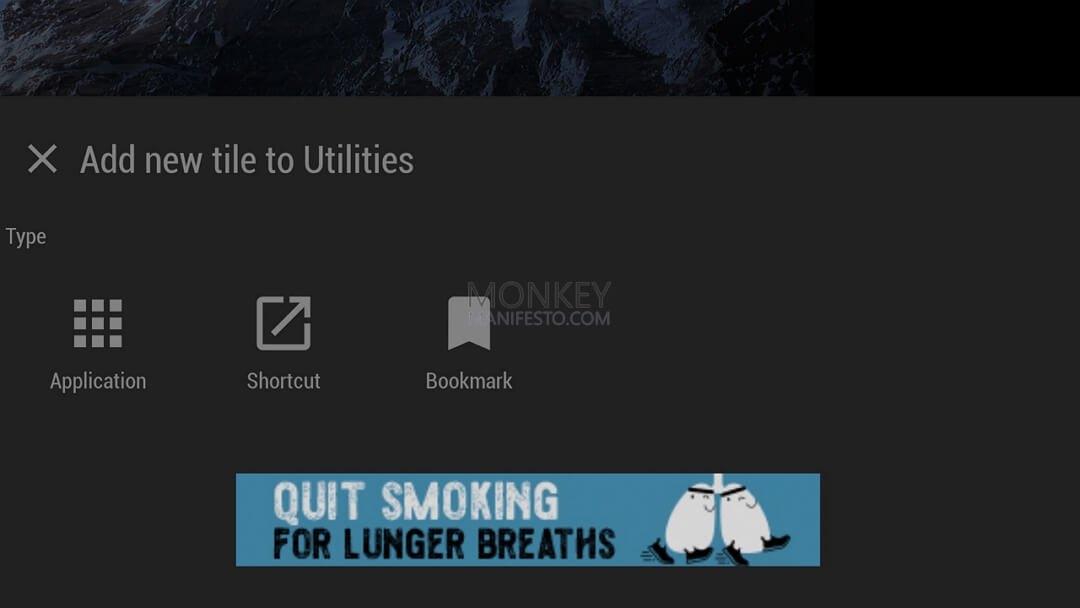 If you're looking for an Android TV launcher that can edit shortcut icons, then TVLauncher might be a good option for you.It allows you to create custom tiles for your apps, edit existing ones, and even share tiles with other users. Plus, you can easily create and edit custom sections to categorize your apps however you want.
TVLauncher also has a cool user interface with animations, although it does contain ads. You can pay to remove the ads if you want, but it's worth noting that some users have reported bugs with the launcher – specifically, that it can't always launch certain apps.Overall, though, it has a 3.9-star rating and has been downloaded over 500,000 times, and still seems to be worth a try.
Download TVLauncher on Play Store
HALauncher by ITO Akihiro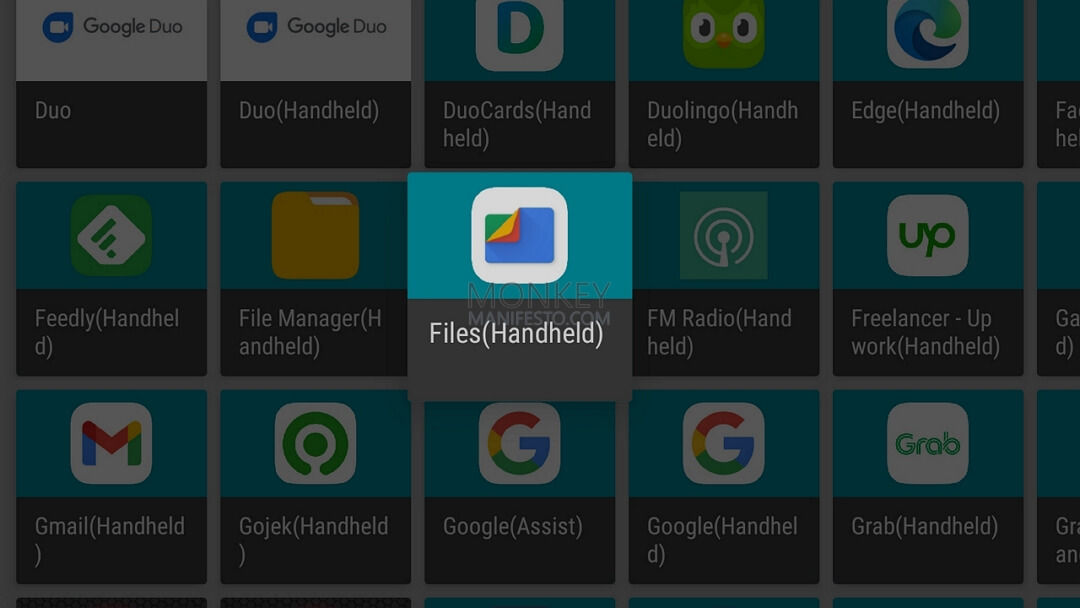 If you're looking for a complete Android TV launcher that's compatible with all the popular streaming devices, such as Fire TV, Nexus Player, Nvidia Shield, ADT-1, and the Razor Forge, HALauncher is a great option. It comes with a good user interface that uses material design, so it suits the appearance of the default launcher.Plus it also allows you to change the appearance of the launcher to suit your needs, such as customizing the icon, background, widget, and color. You can also create shortcuts for websites, apps, or files that are saved locally.
The launcher is also capable of showing and launching sideloaded apps, so you can open an app that is installed from the APK. Some users have reported bugs where it can't change some app icons and that icons change themselves, but the 4.2-star rating and over 500,000 downloads are enough to convince you to try it.
Download HALauncher on Play Store
Simple TV Launcher by Alexandre Del Bigio
If you're looking for a simple, effective launcher for your Android TV, Simple TV Launcher is a great option.It's easy to use and provides a built-in clock and easy access to the settings app. As the app name suggests, the user interface is clean and uncluttered, thanks to the grid layout to make it easier to see your app list.It allows you to change the home screen's background with any image you want for a more customizable appearance. Some users have reported bugs with the settings app, such as scrolling issues, but overall, the Simple TV Launcher has a 4.2-star rating and over 500,000 downloads on the Play Store.
Download Simple TV Launcher on Play Store
ATV Launcher by DStudio Canada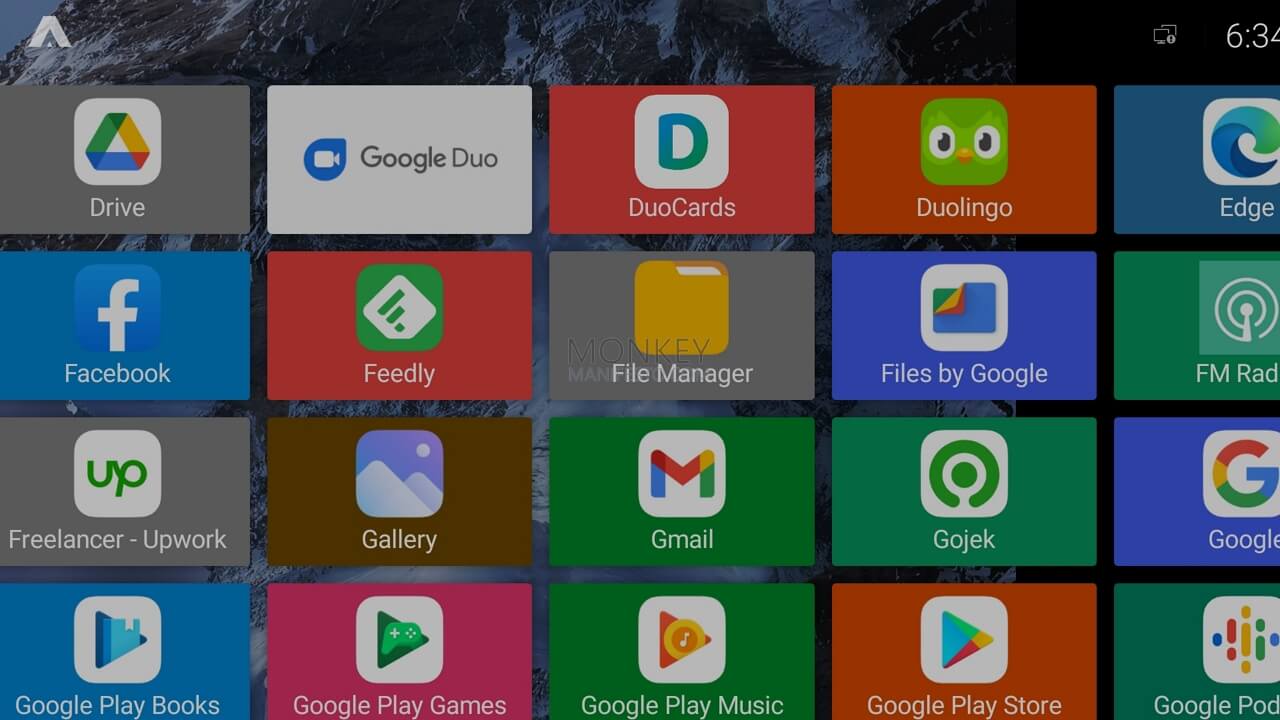 ATV Launcher is a great Android TV launcher that supports widget, and apps for phones and tablets, and let you customize tile.
You can change shortcut icons, color, and more, as well as choose a transparent background.It also lets you add wallpaper as a background. There are also some users who reported that some apps launch in unwanted orientation, for example, an app that is supposed to open in landscape mode, opens in portrait mode.Despite this, the app has a 4.2-star rating and has been downloaded over 1 million times, so it's still worth considering if you are looking to replace the default home screen.
Download ATV Launcher on Play Store
TV Launcher by Color Box Technology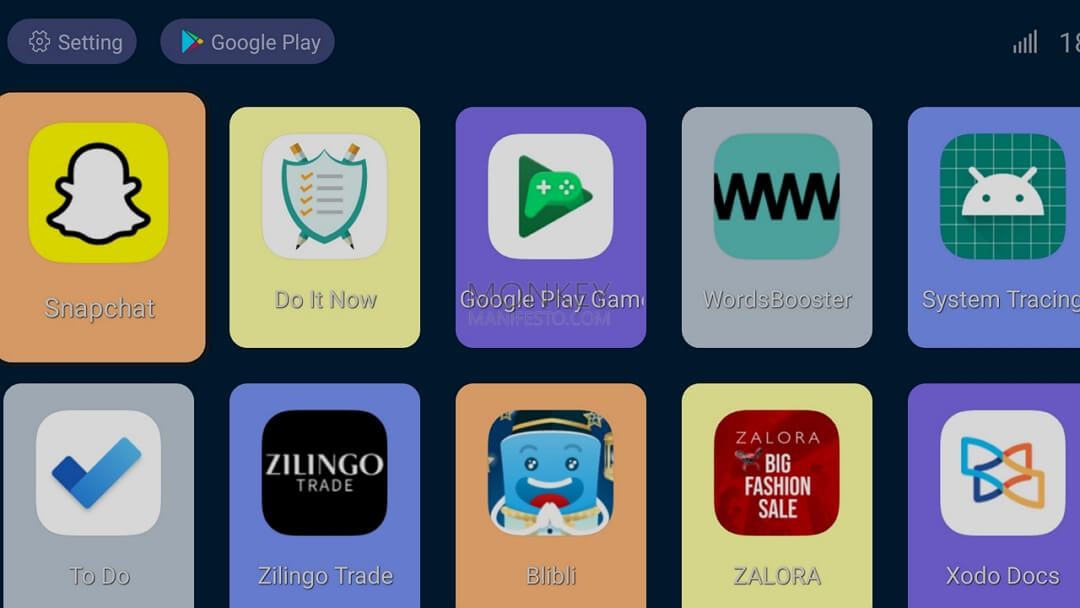 TV Launcher is an Android TV launcher that has a simple-looking, yet modern and sleek user interface.
It provides you shortcuts to access Settings and Play Store easily at the top. Although it lacks some features such as customizing tiles and hiding apps, the 4.6-star rating, and over 50,000 downloads speak for its desirability, so it is a great choice for anyone looking for a reliable and user-friendly Android TV Launcher.
Download TV Launcher on Play Store
Smart TV Launcher by Techshunya Developers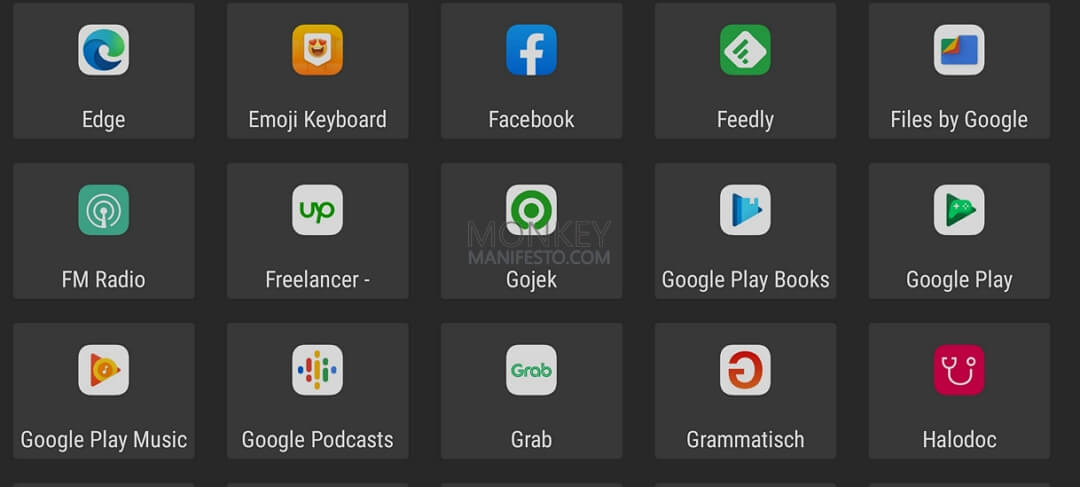 Smart TV Launcher is a great app for Android TV that lets you customize your home screen with different tiles and icons.You can also set a wallpaper as your background.The app also has sections, where you can find recently used apps, your favorites, or hidden apps. Additionally, the launcher lets users search for an app by name, and filter by system app, game, or hidden app, making it easy if you have a lot of apps installed on your TV.
With its built-in clock, the TV Launcher makes it easy to keep track of time while you're using your TV. Smart TV Launcher has been downloaded over 50,000 times on Google Play.
Download Smart Tv Launcher on Play Store
FLauncher by Étienne Fesser
FLauncher is a great open-source Android TV launcher that is built with Flutter.It has a beautiful user interface that is very easy on the eyes.This launcher does not have any ads, which is great. You can create categories for apps and manually reorganize apps within these categories.
This launcher also lets you set a wallpaper as the background as well as easily open the Settings from the launcher. Additionally, you can see "app info" for more information about an installed app, the same functionality as some Android launchers on smartphones, and you can even uninstall apps directly from the home screen. At this of writing, the app is still in development so you might experience some bugs.However, it has been downloaded over 50,000 times.So, if you want to try a new launcher that's potentially better than some of the others on this list, it may be worth checking out.
Download FLauncher on Play Store
---
There are a lot of good reasons to use a TV launcher on your Android TV.They're easy to use and make your TV look great, as well as provide functionality that the default home screen doesn't provide.Plus, they're free! Head on over to the Google Play Store and give them a try for yourself.