Best Free Screenshot Apps/Software for Windows 10/7/8/8.1 PC
But not all screenshot apps are free. Not all of them are good. Some are just really bad and not compatible with your PC/laptop. Here's the best.
Taking screenshot has become one the method people use to take a picture of your PC/laptop screen.If you take screenshot regularly, like every single day, perhaps you need the best screenshot app to make your job a lot easier.Doing it manually, editing it separately in other apps like Photoshop, is just a lot of hard work. There are many ways you can take screenshot in Windows 10/7/8/8.1.
But those ways are made easy by these best screenshot app.That's why choosing the right screenshot software is a must, especially if your job require you to take screenshot regularly like mine. But not all screenshot apps are free.Not all of them are good.
Some are just really bad and not compatible with your PC/laptop.If you use Windows 10, Windows 7, Windows 8, or Windows 8.1, here's my list of best screenshot app you can download and install right now! If you use Android, you can also get one of the best screenshot apps for Android, which you can also get for free on Play Store.You can also learn to edit screenshot in Android.
Best Free Screenshot App for Editing, Watermark, Censorship, and Annotation: PicPick
I personally love this screenshot app.
It's simple, portable, free, full feature, easy to use, and doesn't take a lot of RAM (except if you open too many images/screenshots to edit in the app).The screenshot editor features make everything about taking and editing screenshot way easier.My messy life as a tech blogger was improved by this free screenshot app. What I love about this app is that it allows me to  add transparent watermark in different type of location with opacity level that I can choose.
The screenshot app is so amazing that it has save bulk images at the same times, with sorted names automatically.You can even posts your images/screenshots automatically after you edit them in PicPick to any social media or even your WordPress blog. If you happen to blur any part of your screenshots to protect your privacy, this app is good at it.You can choose easily different level of blur using this app.
For me personally, this app is the best screenshot app because it aligns with my job. In summary, you can use PicPick and maximize your productivity pretty easily.It's also free.
Download PicPick for Windows 10
Best For Simplicity and Beginner in Taking Screenshot: Greenshot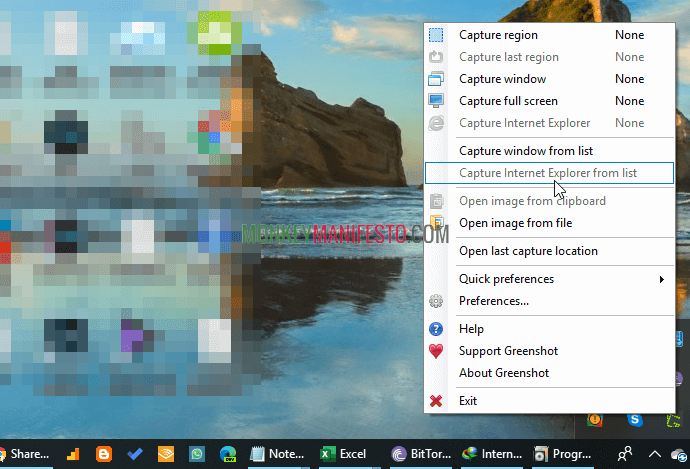 This app is amazing if you just love simplicity.This app hides on System Tray and you can also choose your own hotkeys (keyboard shortcuts) to take screenshot in different size ratio and area you want to take.
Compared to PicPick, this screenshot app is a little bit different and odd because its simple features and interface. Just like PicPick, this screenshot app allows you to upload directly to social media and any website through FTP.Unfortunately, this app doesn't have built-in editor apps that lets you add watermark, blur something, or any annotation options.So simple screenshot app.
Download Greenshot for Windows
If You Want to Take Screenshot from a Game, Use Xbox GameBar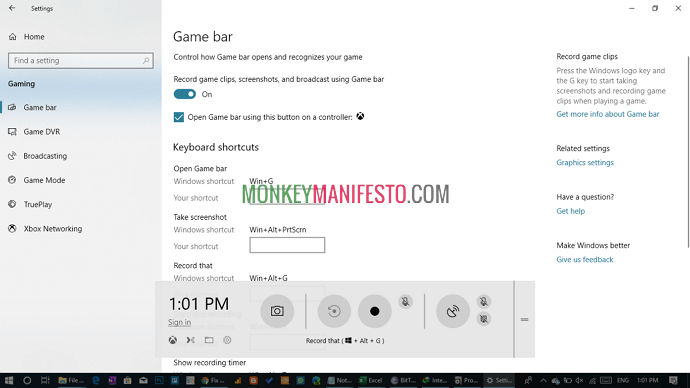 Windows 10 has built-in screenshot and screen-recording app called Gamebar.
Gamebar is built into Xbox feature on Windows 10.If you happen to have a lot of great games you play on Xbox that you play on PC, recording and streaming them would be a great idea. All you have to do is to press on your keyboards Windows Logo + G at the same time.Then, Gamebar would show and you tap any option depend on what you want to do.
Either to take screenshot from a game, or to record them.You can also live stream the game you're playing using Gamebar. To get this feature, your Windows 10 must have been updated to the latest version.
Another Great Screenshot App: ShareX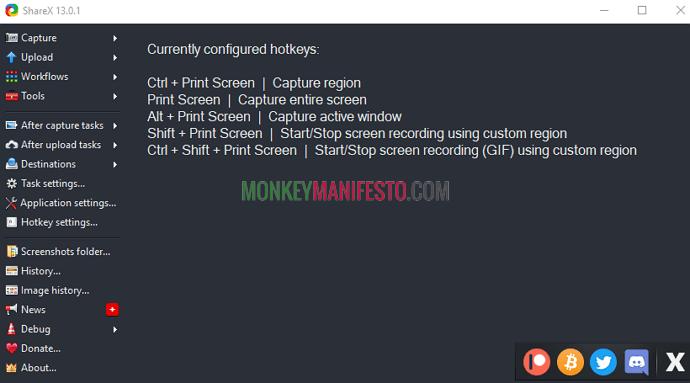 ShareX is just another great screenshot app.ShareX is not probably the best, but overal they provide a lot of features for any geek or nerd who want to take screenshot and edit them in advanced ways.
This is not a simple screenshot app, it's advanced because it offers automation like automatically adding watermark every time you take a screenshot. This is not for everyone, though.Especially for beginner.This screenshot app is little bit hard to use for many people.
But the best thing about this app is the automation features to upload through FTP, adding watermark, doing some kind of cheesy editing, and many more.
Download ShareX for Windows
---
Taking screenshot in Windows 10 or any Windows version isn't hard if you know the right app or software to edit those screenshots you've taken.If you've any question about taking screenshot, just leave it in the comment below.
RELATED: Can't Take Screenshots Due To Security Policy