How to Change Your Epic Games Name (All Devices)
Epic Games use the name to represent you on all of their games. Here's how to change your Epic Games name, including on Xbox and PlayStation.
Epic Games has many popular games you can play.Your display name represents your account on all games from Epic Games, but some find it difficult to change.Here's how to change your Epic Games name. Epic Games allows you to change the display name for games on Epic Games Store (Fortnite, Rocket League, Fall Guys, and more).
But keep in mind that this change can't be applied to specific games only. You're going to use the new display name for all games.You can't just decide to change it only for Fortnite, for instance.There's also another thing you should know about changing the display name. It's that you can't change the Epic Games account name anymore two weeks after you changed it.
So, if you want to undo or want to go back to your old display name, you have to wait for two weeks.
How to change your Epic Games name (PC, Mac, Android, iPhone, Switch)
You can change your Epic Games name and apply it to the Mac, PC, iPhone, Android, and Switch with this method.If you want to apply the change to PlayStation or Xbox version, you have to do the second method in this post. Simply open the Epic Games
website
.Sign in with your Epic Games account.
Then, click your username or display name.Select Account.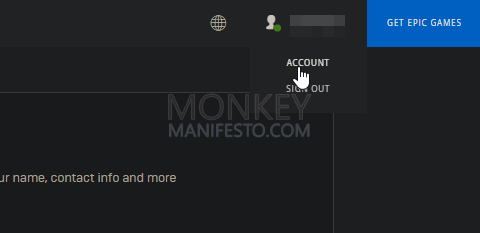 Here, simply select the edit icon on the right side of the textbox saying DISPLAY NAME.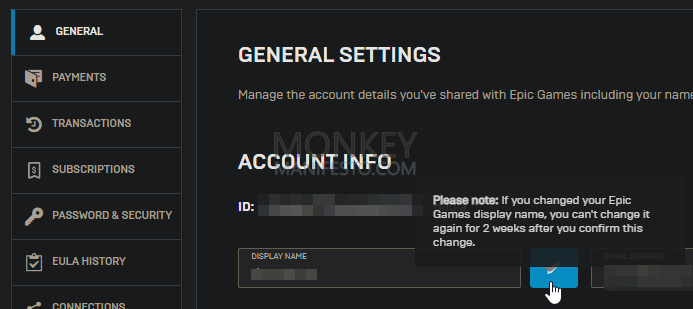 Simply enter the new display name for your Epic Games account.Type it again to confirm.
Check the message saying I understand I can not change my display name again for 2 weeks.Click Confirm.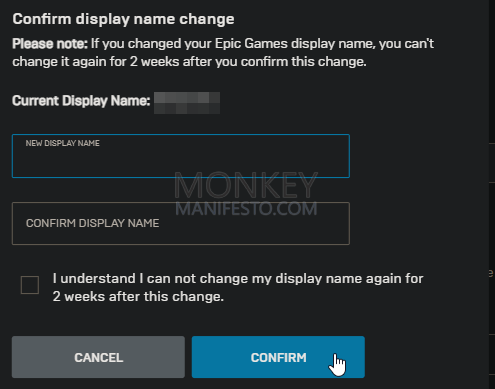 Simply wait for a reload, then your Epic Games name will be changed.
Change your Epic Games name on Xbox
Xbox doesn't rely on Epic Games accounts to sign in and play Fortnite using the console.It uses the Xbox account that is also connected to your Microsoft account. Thus, changing your Epic Games name can be done by
changing the Xbox gamertag
.
This one can't be changed again after two weeks, and you have to pay to change it the second time.
Change your Epic Games name on PlayStation
If you wish to change your game username from Epic Games on the PlayStation console, you would have to change the entire PSN ID and that is applied to all games on PlayStation Network. It's unfortunate that changing the PSN ID the second time isn't free.But if this is your first time, feel free to think and decide what new PSN ID you would like to use forever.
---
Epic Games allows you to change your username or display name easily.Xbox and PlayStation versions provide different methods, but those methods can be done in simple steps.
RELATED: How To Fix "Rockstar Game Services Are Unavailable"