8 Games Like AFK Arena You Can Get for Free on Android
Idle game has become a popular genre for productive people. If your favorite was AFK Arena, here's the list of games that are like AFK Arena for Android.
Many people are now becoming fans of idle games like AFK Arena.Idle games or incremental games are games that consist of player clicking that when you get to the next level or gain some in-game currency, you can invest them and make the game play itself. Unlike other RPG games that requires you to keep playing for hours, idle RPG games don't usually require a lot of screen times because by the time you're good at it, the game will play automatically.This means you can still play games even if you have very little free time. While non-idle games are more enjoyable, idle games can still be enjoyable, too, as long as you choose the right kind of idle games like AFK Arena, which certainly the one that is most popular among idle game players. You can get these games for free on Android:
Idle Heroes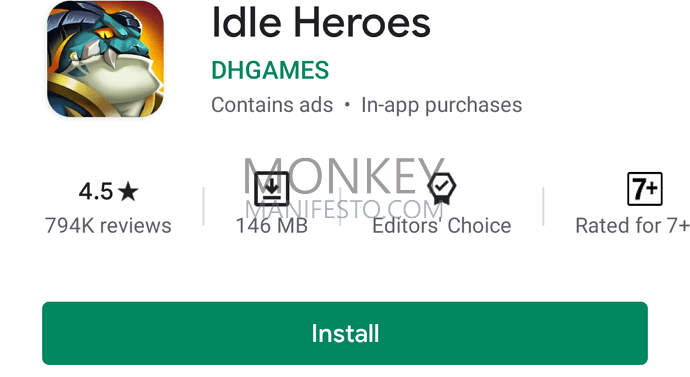 This idle game resemble AFK Arena, with different characters (heroes, warriors), skills, and more.
The idle thing about this game is that you can train your heroes while you're away.Once the heroes are trained and ready to engage in the battle, you can return to the game. There are also 200 heroes in different factions.They come with their own unique skills.
You can also evolve them just like Pokemon games.The best thing about this is that there are millions players worldwide, and you can play with any other games around the world. This game has 4.5 star-rating with hundreds thousands of reviews.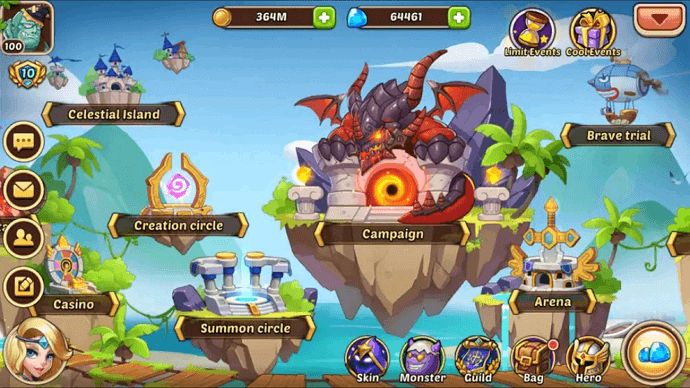 Download Idle Heroes on Play Store
Idle War: Legendary Heroes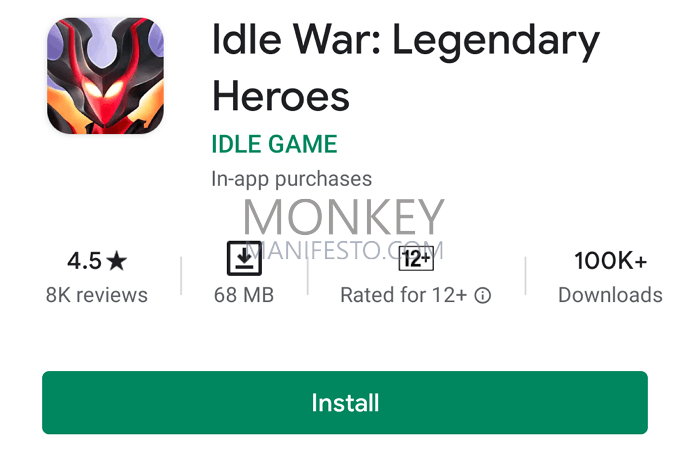 This idle games which also looks like AFK Arena, has been downloaded over one hundred thousands times.With 4.5 star-rating, this game can pretty much be enjoyable with their heroes and gameplay. Idle War: Legendary Heroes is probably one of the best 3D idle games.
It's RPG game that consist of the player to just train the heroes, just like the above.But you can also work offline here, meaning you don't really have to have internet connection to play this game. The best thing about this is that they provide thousand of stages, and you won't get bored with it.Another best thing? You can see yourself in the global leaderboard making it really competitive and fun.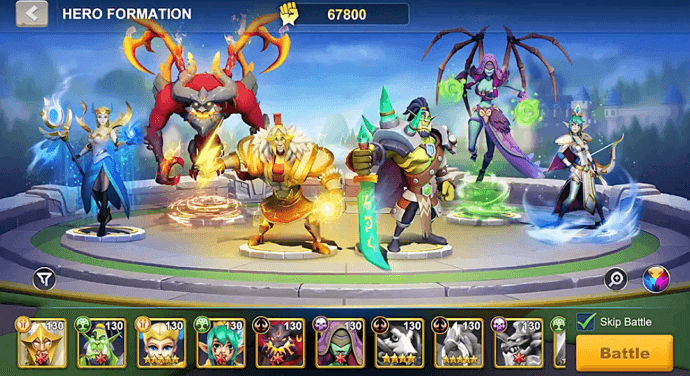 Download Idle War Legendary Heroes on Play Store
War of Champions Idle RPG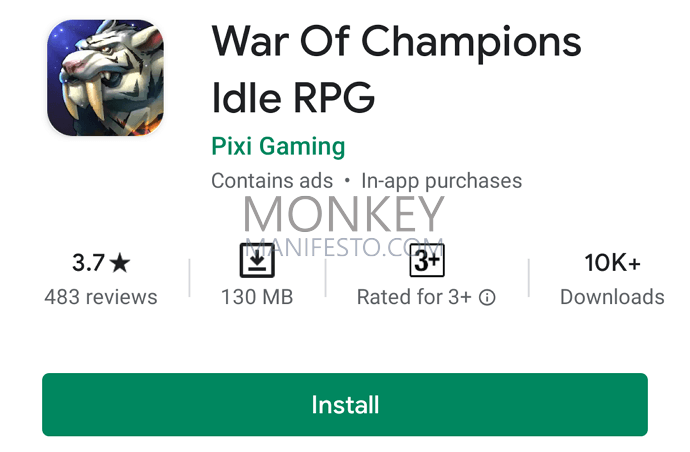 This game may not have great star-rating but with it is still enough.
The game itself is only 130MB in size, and has been downloaded over 10 thousands times. War of Champions is an idle RPG game that isn't boring.You can assemble a team and fight in battle.You can also play when you're offline.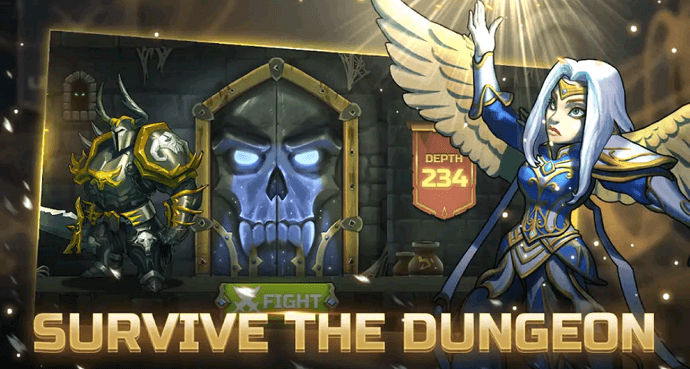 Download War of Champion on Play Store
Tap Titans 2 - Heroes Adventure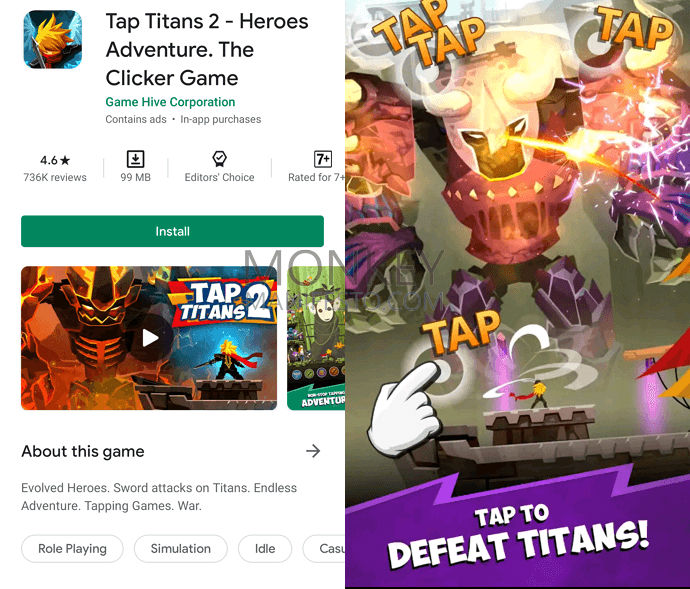 This game works pretty simple.
All you need to do is just tap, tap, and tap.The game itself is marked as "Editors' Choices". Just like AFK Arena, you can also assemble team, and fight with its idle system of gameplay.You can slay hundreds of Titans with sword by clicking in the game, gather pets, upgrading your weapons, join multiplayer battle around the world.
Download Top Titans 2 on Play Store
Taptap Heroes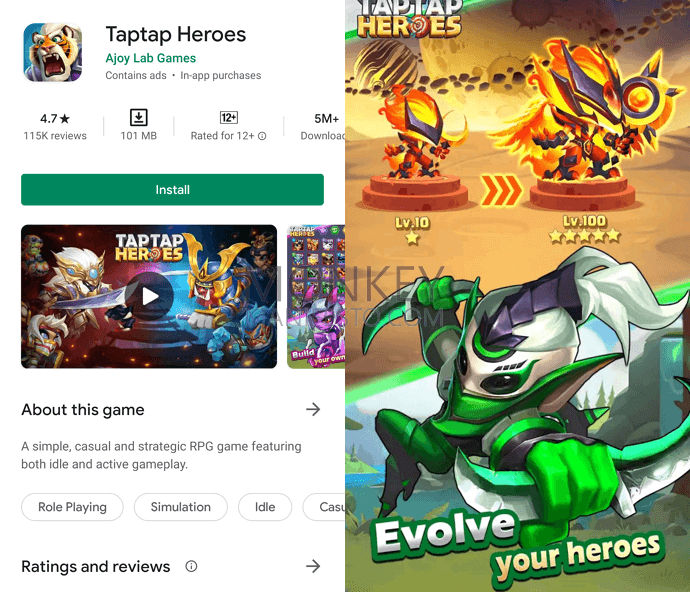 This also a popular idle RPG game, like AFK Arena.
It has 4.7 star-rating and has been downloaded over 5 millions times.That's a lot of downloads. The game is really casual and provide both idle and active gameplay, make it really easy to switch if you have a lot of free time and if you have very little.You can also evolve your heroes, The storyline is pretty simple.
All you have to do is to find a holy sword through quests and fight Freya, which is the antagonist who stole the sword and had plan to take over the world.You have to gather all heroes to find it and fight back Freya.
Download Taptap Heroes on Play Store
Raid the Dungeon: Idle RPG Heroes AFK or Tap Tap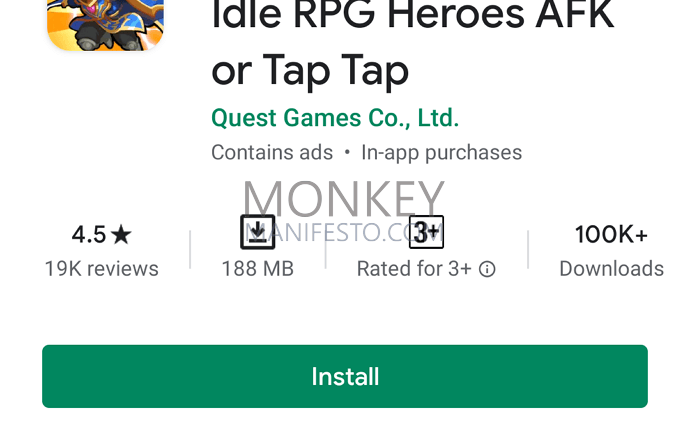 This RPG game is also an
idle game
.You can switch between idle and control mode anytime, making it possible to make the most out of your free time.
All you need to do is just tap the screen repeatedly. The game itself has exotic fantasy world background and it has collecting as its main feature.You can collect hundreds of avatars, equipment, and more.You can also upgrade your heroes and weapons.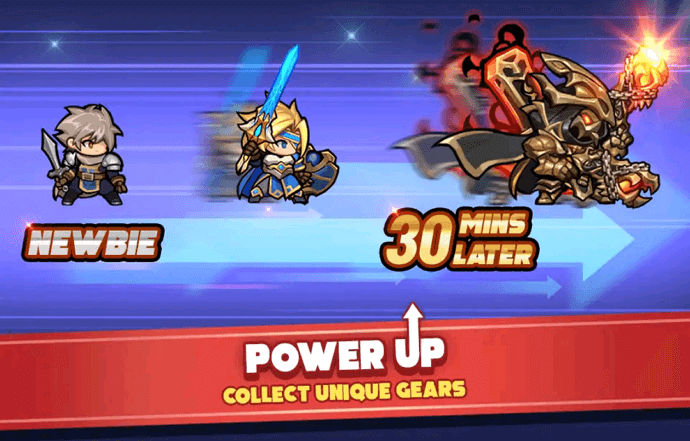 Download Raid the Dungeon on Play Store
Dynasty Heroes: Legend of SamKok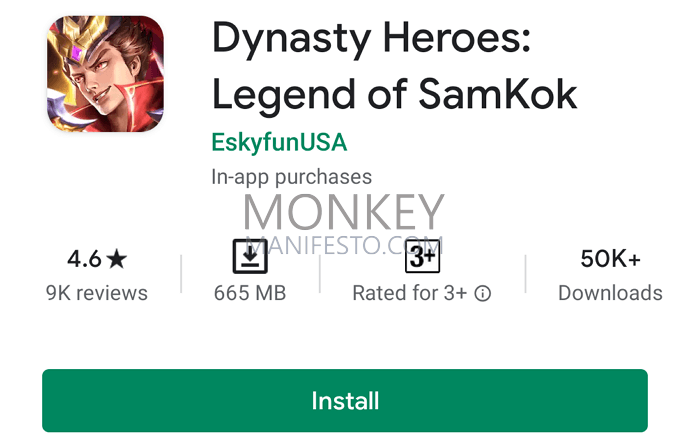 This is a new idle game that resemble AFK Arena.
It has 4.6 star-rating and has been downloaded over 50 thousands times.It has 9 thousands reviews, which makes it quite cool for an RPG game. The game's storyline is Samkok history.All you need to do is just to discover and hire a lot of heroes.
You can train the heroes pretty much easily even if you're away.You can go back to the game to start the battle once the heroes are ready.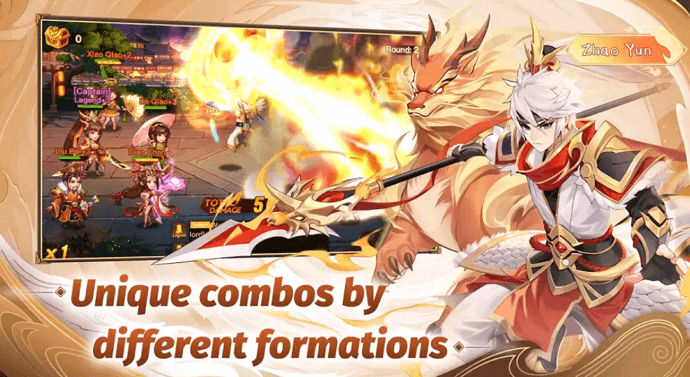 Download Dynasty Heroes on Play Store
Idle Legends: Hero Angin Baru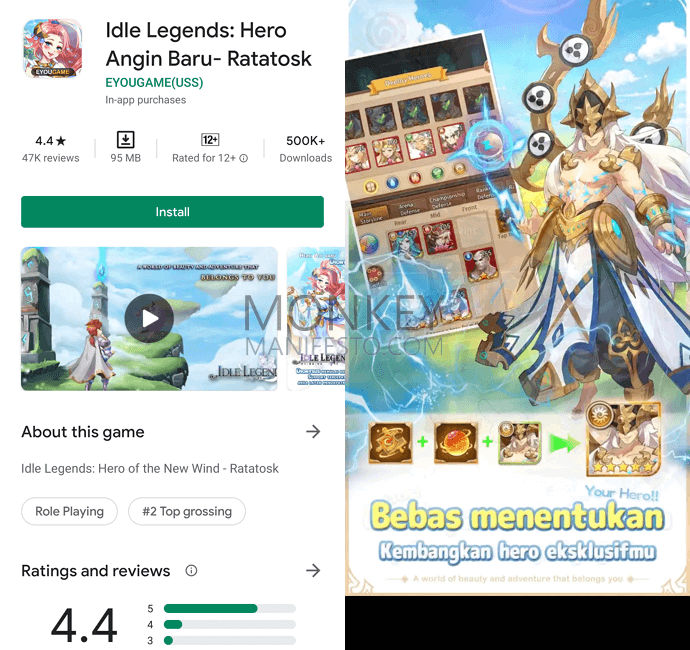 This game has been downloaded by over 500 thousands and has 4.4 star-rating.The game has quite good graphic that isn't boring and pleasing to the eyes. This idle game has anime-western style that is designed thoughtfully.
The game has hundreds of gods with unique skills you can choose to fight.
Download Idle Legends on Play Store
---
Those games have been reviewed and downloaded by many Play Store users.You can get all of them for free to spend more of your very little free time.You can keep being productive while keeping your heroes to fight in the battle to win the game.
Games like AFK Arena are fun without wasting your time. If you don't like AFK Arena-like games, you can try games like Archero.