How to Hide Telegram Phone Number to Specific People
Telegram can protect your privacy when you interact with complete strangers. Here's how to hide Telegram phone numbers as fast as possible.
Telegram uses your phone number to work and to interact with others, but sometimes you want to protect your privacy by hiding your phone number.Here's how to hide Telegram phone number and choose who can see it. Telegram doesn't just use your phone number, but also a username you made.You can change your username as unique as you want for other users to interact with you without them knowing your number. But, Telegram doesn't hide your phone number by default.
You have to do it on your own to protect your phone number from being shown to anyone typing your username when they want to contact you on Telegram.
How to hide Telegram phone number on Android, iPhone, web, and desktop
You can do this on every device that can use Telegram.Simply open the Telegram app.Tap the hamburger icon.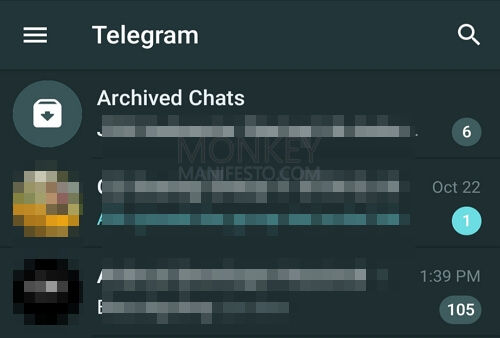 Here, click Settings.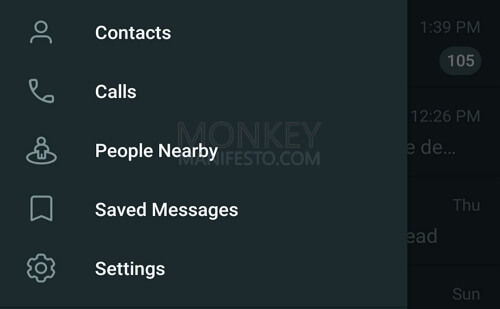 Go to the Privacy menu.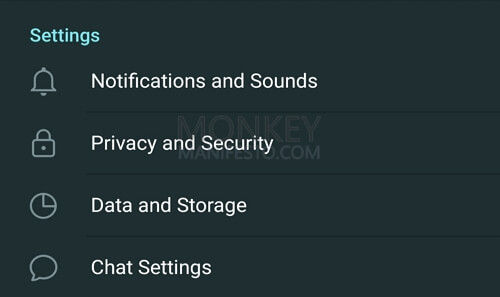 Here, you can manage everything about privacy on Telegram.
Tap Phone number to choose who can view your phone number.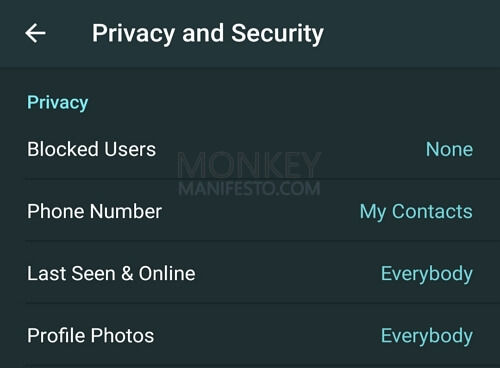 On Who can see my phone number?, you can choose to show your number to everybody, your contacts, or no one.You can also add exceptions.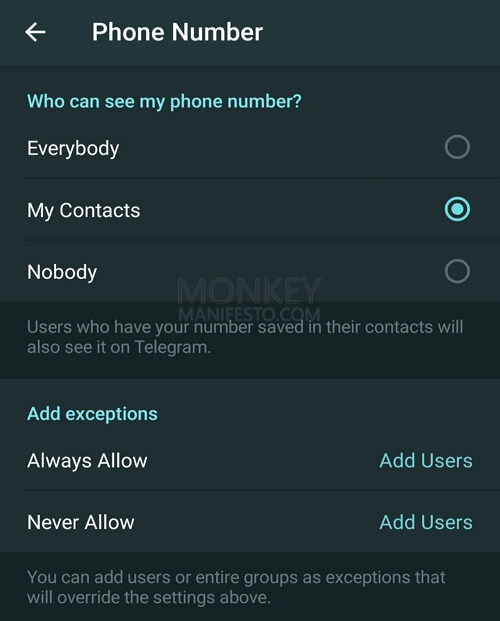 If you choose nobody, you need to choose to allow either everybody or your contacts to find you by your phone number.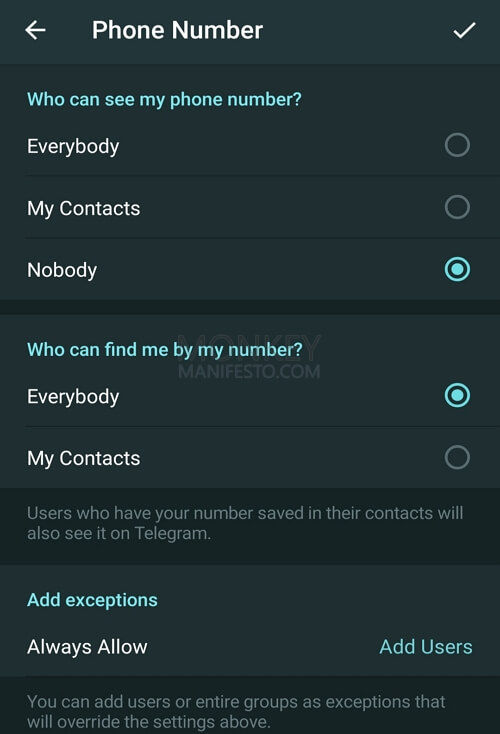 Once you're done, tap the checkmark icon to save.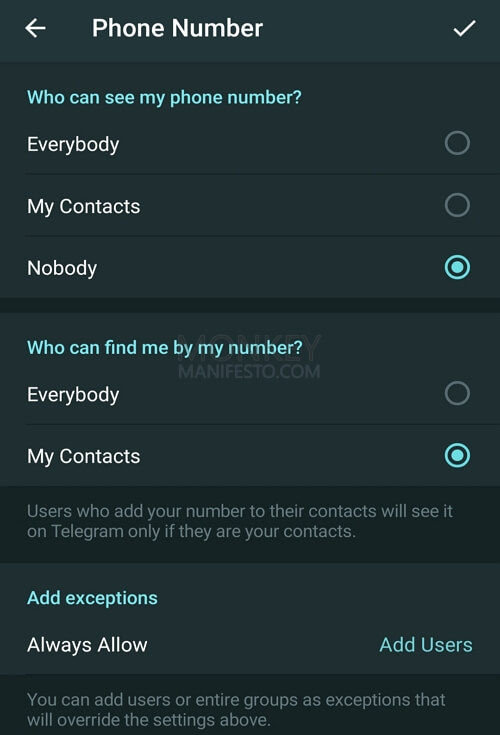 Here's what it looks like from another person's perspective when seeing your Telegram profile.They will only see your username and options to turn on/off notifications.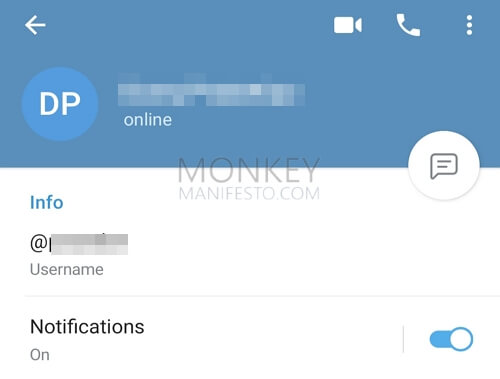 ---
You can definitely protect your phone number when using
Telegram
, making it more convenient to interact with complete strangers who only know your username as a way to contact you.