How to Backup OneNote in Windows 11/10, Android, iPhone, Mac
OneNote is one of the best note-taking apps, has different sets of backup method you can do. Here's how to backup OneNote in Android, iPhone, PC, Mac.
OneNote has many advanced features that let you manage your notebook and notes, including backing up all notes.If you're new using OneNote, you may probably wonder how to backup OneNote notes/pages, sections, notebooks, and all personal data and app settings you set. As we know it, OneNote has many versions across the different platforms: Windows 11/10, Mac, Windows desktop standalone, Android, and iPhone.Here's how to backup OneNote on all different devices.
OneNote 2016: How to Backup OneNote Automatically
Backup OneNote 2016 could be done automatically and manually.
You can do both.In this section, you will learn how to backup OneNote automatically. Open OneNote 2016.Click File.

Now, just click Options. It will lead you to the Options dialog box of OneNote 2016.
In that dialog box, you can then backup OneNote notes, sections, notebooks, to any folder you want.

Now, click Save & Backup.It will then lead you to backup options as well as saving options.Here, you can save OneNote notes and change the folder location to save, changing the interval of automatic backup, whether you want to backup notebooks stored on SharePoint, a number of backup copies to keep, backing up manually, and changing cache location, and finally use OneNote effectively.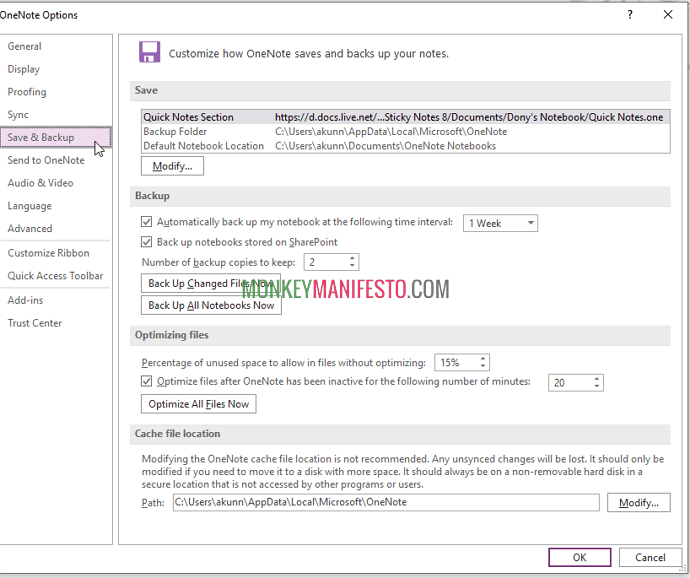 To change the save location folder of the Backup Folder, just click Backup Folder and then click Modify.
ALSO READ: How to Change Default Font in OneNote

Now, you will have to choose desired folder location to save OneNote backup files.
Click Select to confirm the backup folder location. Now, to set up OneNote automatic backup, you have to set the backup time interval.You can choose from 1 minute to day or even week.

Now, once everything is set, click OK to save.

Now OneNote has been set to backup automatically.Now, you can also export OneNote to another format.
OneNote 2016: How to Backup OneNote Manually
OneNote 2016 also has a feature letting you backup OneNote notebooks manually.
You may want to backup OneNote automatically, but doing that requires some time depending on the time interval you choose.
ALSO READ: How to Disable Spell Check in OneNote
If you would like to backup OneNote right now, just click Back Up All Notebooks Now at Options > Save & Backup Options in OneNote.
OneNote Windows 11/10: How to Backup OneNote by Syncing Data with Microsoft Account
OneNote has another version.It is for Windows 11/10, and you can download OneNote directly and for free from Microsoft Store.You don't really have to download OneNote by buying the entire Office suite because it is now completely free.
It has also had literally backup feature, and you can backup OneNote in Windows 11/10 by syncing it to Microsoft account, which will eventually end up in OneDrive. If you don't have a Microsoft account yet, don't worry, you can create it for free.
ALSO READ: How to Create Microsoft Account
To get OneNote for Windows 11/10, open Microsoft Store.Search for onenote.Click on the app.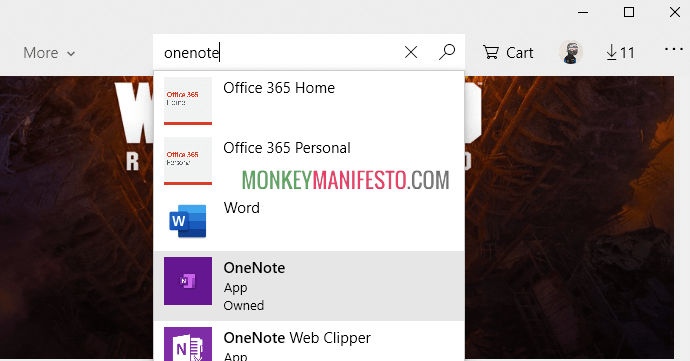 Now, click Install to download OneNote for Windows 11/10.

The download process will start.
You can wait for some minutes, depending on how to speed your internet connection is.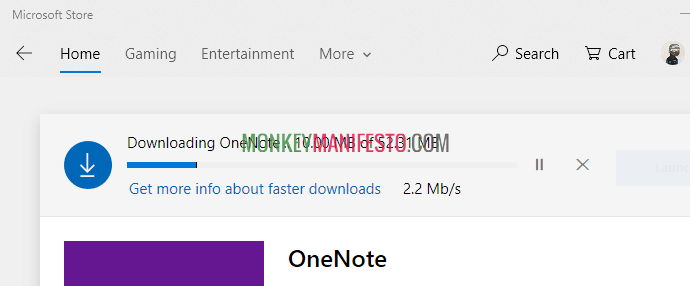 Now, you can launch and open OneNote for Windows 11/10.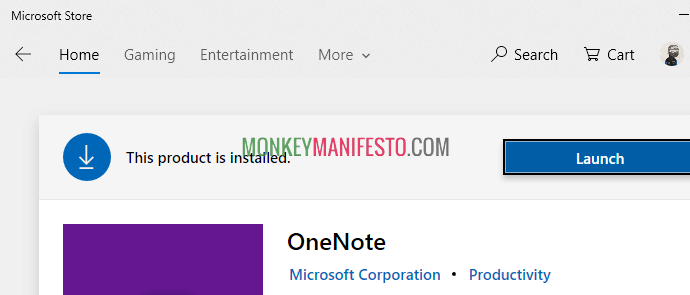 If you've signed in to your computer using a Microsoft account, you will see this.Just click Get Started.It will then start syncing to your Microsoft account.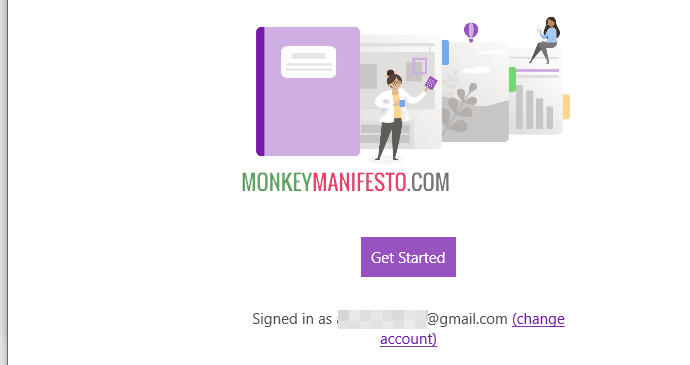 OneNote will then open all your notes, section, and notebooks.
You can also delete the OneNote notebook easily.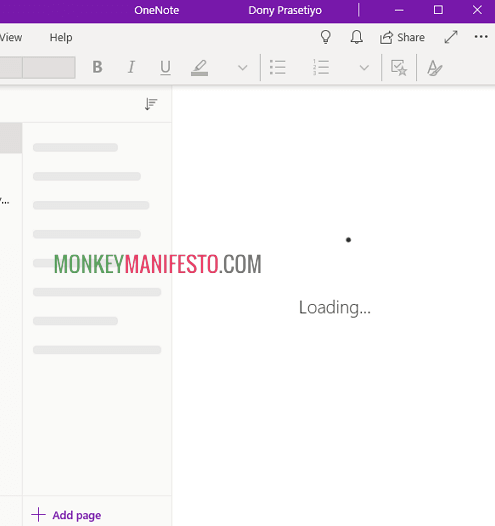 How to Backup OneNote and Sync in Android and iPhone
OneNote has been one of the top favorite note-taking apps for Android and iPhone.It keeps competing with other note-taking apps, like Evernote.It is also completely free for Android, and it even has its own features for Android, which is Sticky notes. You can also backup OneNote by syncing all your notes to your Microsoft account in Android. If you want to download OneNote from Play Store, click here. Open Play Store.
search for OneNote.Click Install, and then open the app once the download is done.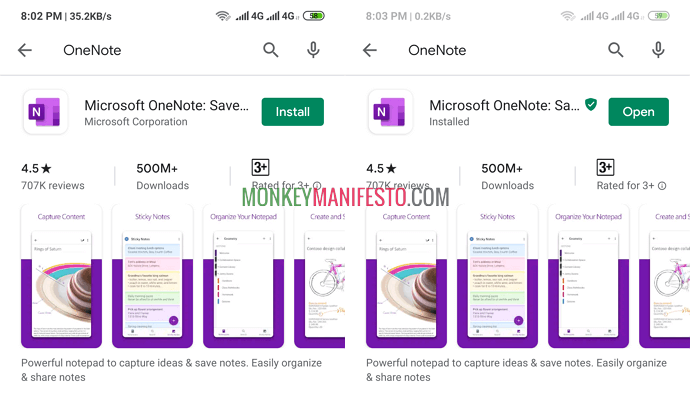 Now, OneNote will open and then ask your Microsoft account email and password.Once done, click Get started.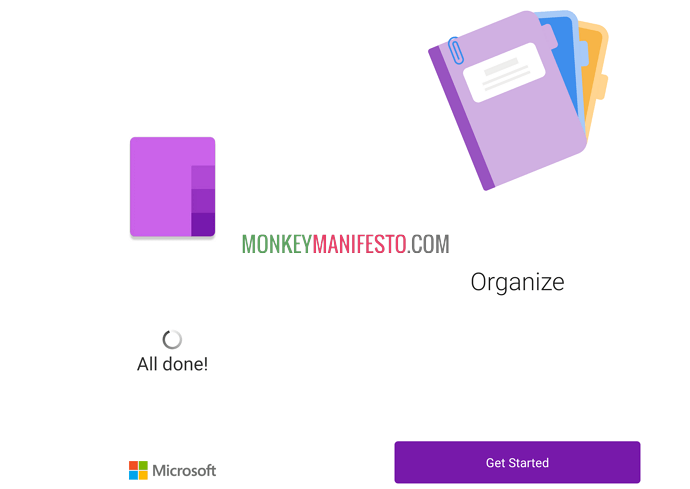 ---
OneNote has a lot of features that make it easy for you to write notes, and backing them up is absolutely important.
Whatever method you choose to backup OneNote pages, sections, or notebooks, it is always such a relief to save or back them up, and then you can restore and edit them again in the future for long-term use.