How to Delete Windows 11/10 Temporary Files
Deleting temporary files is important to improve the performance of your PC. Here's how to do that in Windows 11/10.
Your Windows 11/10 PC is just becoming slower every day.Storage space left just gets fewer and fewer.You have no more space to install new software.
The gaming experience is becoming worse, always lag.So browsing the internet is.Here's a quick answer: you may have too much temporary files.
This article is going to cover how to delete those. If you use your PC for years and never clean up temporary files, you may experience some problems that are slowing down the performance of your Windows 11/10 PC.Deleting those temporary files is important to pump up performance and thus you can get your busy work done faster than ever.Removing those unnecessary files could also improve your productivity in the long term. Deleting temporary files in Windows 11/10 could be done in three different ways.
First, you can do using Windows 10's Settings app.Second, you can do this by using the Disk Cleanup feature that is also available in Windows 7/8/8.1.Third, you can do so by using CCleaner, our favorite Windows 11/10 utility that could improve the way we work in front of computers by deleting some temporary, gigantic files permanently.
ALSO READ: Best Screenshot App for Windows 11/10
How to Delete Windows 11/10 Temporary Files through Settings App
To delete Windows 10 temporary files using Settings, you can open the app by right-clicking the Start button.
Or, press Windows Logo + X at the same time.This will open a context menu showing the Settings button that leads to the app.Tap Settings.
You might be able to do this on Windows 11 as well, with some differences in the interface.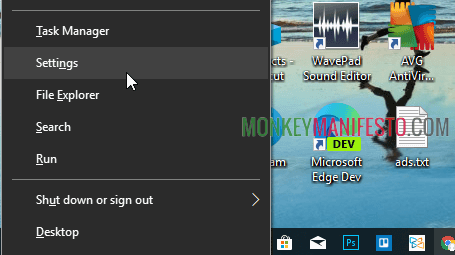 Now, just tap System.
Windows 11/10 Settings app has many categories that are simplified, unlike Control Panel.Even though some users might hate the Settings app, it actually a lot simpler to be used, to clean up temporary files for instance.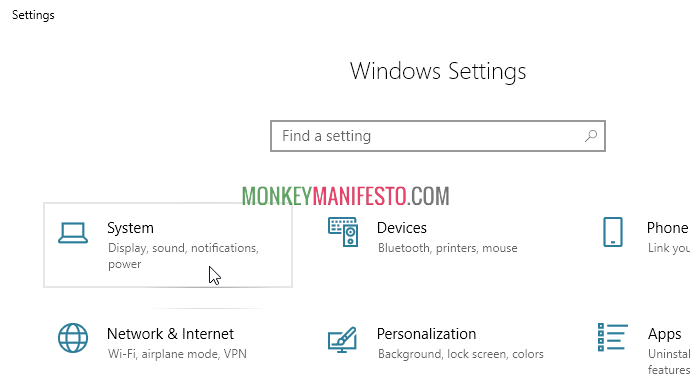 Now, this is getting a little bit more complicated.But don't worry, you can remove any kind of temporary files here.
Either all of them or selecting each of them specifically.Tap Storage.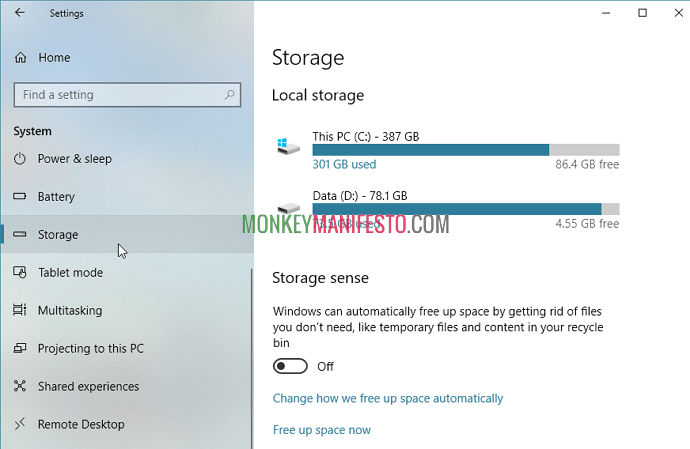 Your Windows 11/10 PC may have more than one disk partition.Most people would just clean up temporary files on the system partition, which is usually located in (C:).
You can see each partition's free space left and used.Tap the partition you would like to remove temporary files from.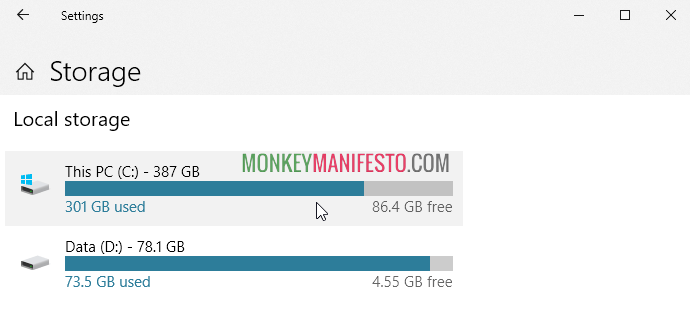 Now, your Settings app needs a little bit more time to calculate how many temporary files you have.Here, you would see general Temporary files.
If you want to remove temporary files from apps and games, or more categories, you can tap that.In this tutorial, I tap Temporary files.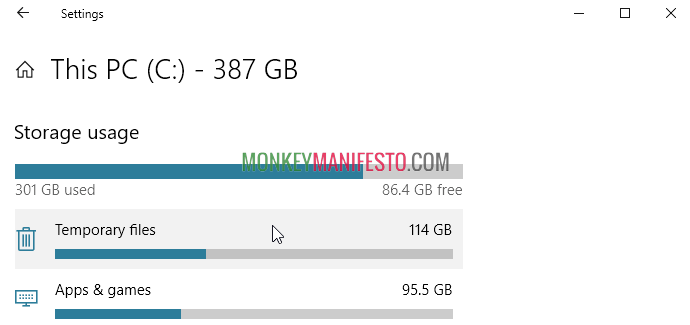 Now, after tapping that thing, you would notice that the Settings app seemingly gets stuck.That's fine.
The app is trying to calculate and scan what those temporary files are.It could be gigantic, meaning it could take more time to clean up because the file size is just so big.You can wait for this for about 5 minutes.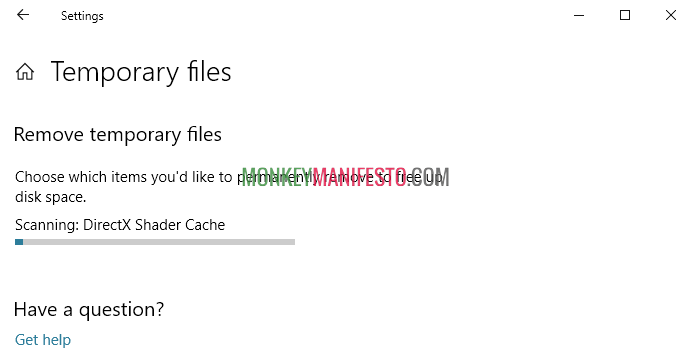 After the scanning is done, you will see a complete list of temporary files that are in the system.
You can check each stuff that you want to delete, and you can uncheck them if you want to keep them.Tap Remove files to confirm removing those temporary files right away.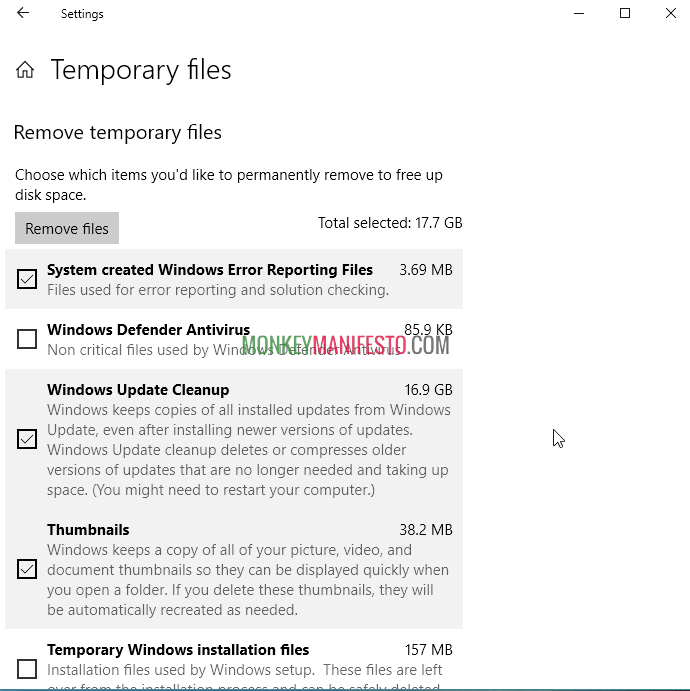 The process of cleaning up temporary files could take more than an hour, depending on how big the total temporary files are.Be aware of what you clean, because if you clean the wrong things, you would end up slowing down your Windows 10 PC even more.
Remove All Windows 11/10 Temporary Files through Disk Cleanup
Deleting temporary files through the Disk Cleanup feature is a little bit harder.
It's because the Settings app has been designed to replace Disk Cleanup, but you would probably encounter more options that let you choose more hidden temporary files.Like from Recycle Bin or windows.old files. To do this, open File Explorer.Right-click at the disk partition you would like to delete temporary files from.
Tap Properties.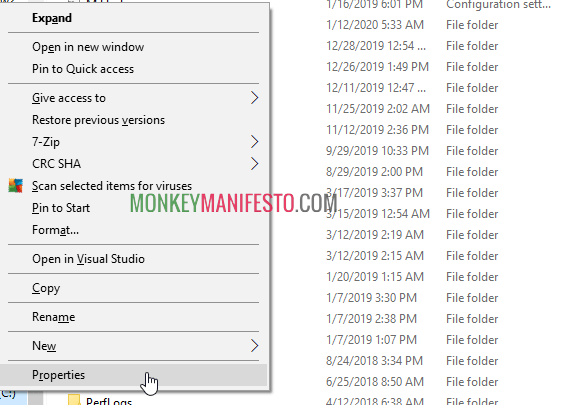 Here, you can see more details about your disk partition.Tap Disk Cleanup to clean up those temporary files right away.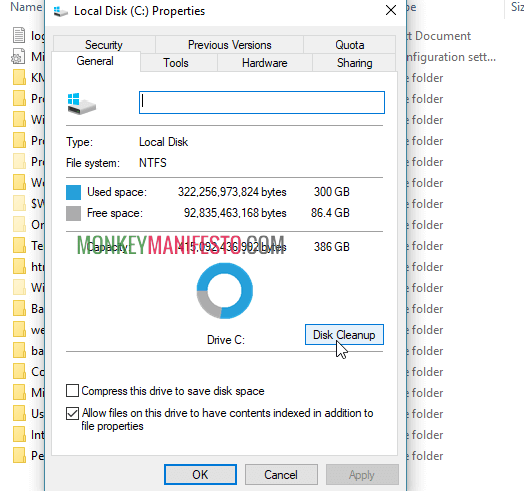 Now, this feature would take more time to scan those temporary files.Wait for about 10 minutes.

Now, you just need to check and uncheck everything you want to delete.
To start cleaning up the temporary files out of your system, just tap Clean up system files.Note that this requires an administrator account to do this, tap Yes when a message pop out.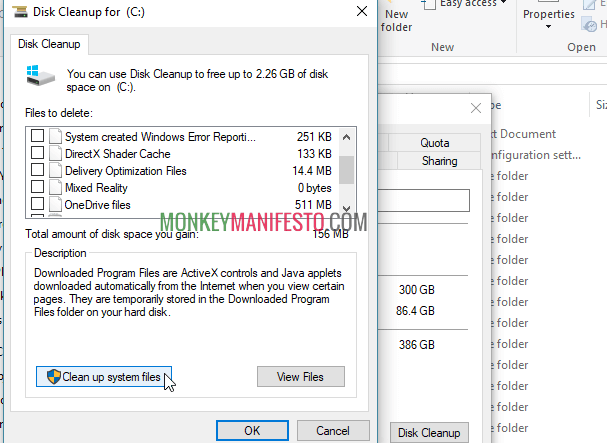 ---
Now you've learned how to delete Windows 11/10 temporary files in easy and the right way.If you have some kind of feedback, just leave it in the comment below.