How to Log Out of WhatsApp on Android/iPhone Completely
WhatsApp is a simple app that doesn't offer a log-out button. But once you do this, you won't receive any messages and calls from WhatsApp.
WhatsApp is one of the most popular messaging apps in the world.It has simple features that let the users connect to others through text, voice message, and video call. WhatsApp is so simple that it doesn't offer you a log-out button to lets you have a rest by turning off the account.But you can't.
You can't log out of WhatsApp.So what is the solution? WhatsApp itself doesn't explain completely why they don't offer a log-out mechanism.If you see its official page, you will read this:
"WhatsApp does not have a logout mechanism.

You are automatically offline after 5 minutes of inactivity, but you will continue to receive messages without issues. Just like Voice and SMS, WhatsApp is always on.We understand that this may raise concerns about battery life and data usage, but rest assured that we take these issues very seriously and strive to conserve battery and data as much as possible.We continue to make improvements in every version."
WhatsApp is a messaging app that works like SMS.
It uses your phone number to register and use all WhatsApp features.It can't be turned off. So, let's take a look at the alternatives.
How to log out of WhatsApp completely
1.Uninstalling the app
If you're bold enough to stop connecting with others by uninstalling WhatsApp, you can uninstall it so others will only get one
check gray mark
if they try to send you messages.
This means you will be out of reach to receive the messages and you will most likely miss them if you try to "log in" to WhatsApp again. Once you "log in" to WhatsApp by installing and connecting your phone number again, you will see no messages and chat history except if you have a backup to restore.If you do, you can restore all chat history so at least you can have some ideas on what was going on with others that happen before you uninstall the app. Before uninstalling WhatsApp, as we said, you need to backup all your messages. Open WhatsApp.Go to the Settings menu by tapping the menu button.
Then tap Settings.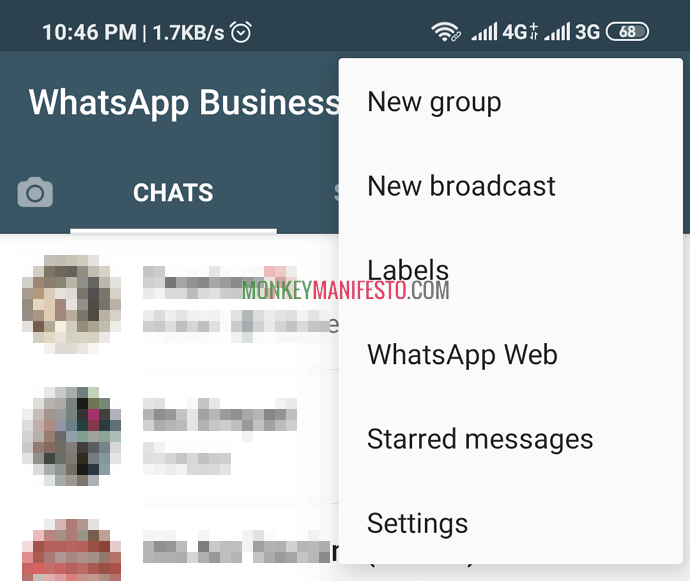 Now that the Settings menu shows, tap the Chats option.This is where you can backup all your messages.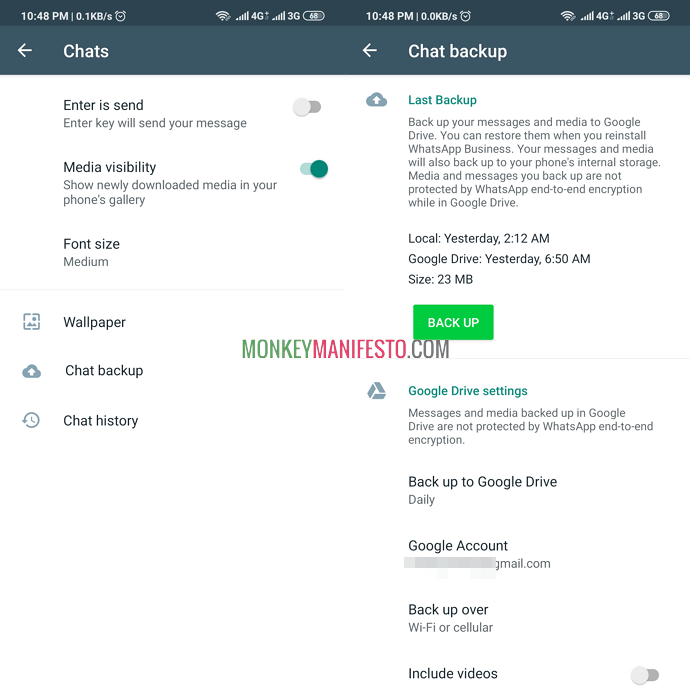 Tap Chat backup to back them up. Tap Back Up to start the process.If you haven't set up your backup settings, like where you want to save the backup, how it is saved, etc, you can set them up easily here. Have done the backup process? Now let's uninstall WhatsApp. Open the Settings app.
Scroll to the bottom of the screen, then tap Manage Apps.Search for whatsapp.
Tap the WhatsApp app then you can tap the Uninstall button to uninstall it or literally "log out" of WhatsApp.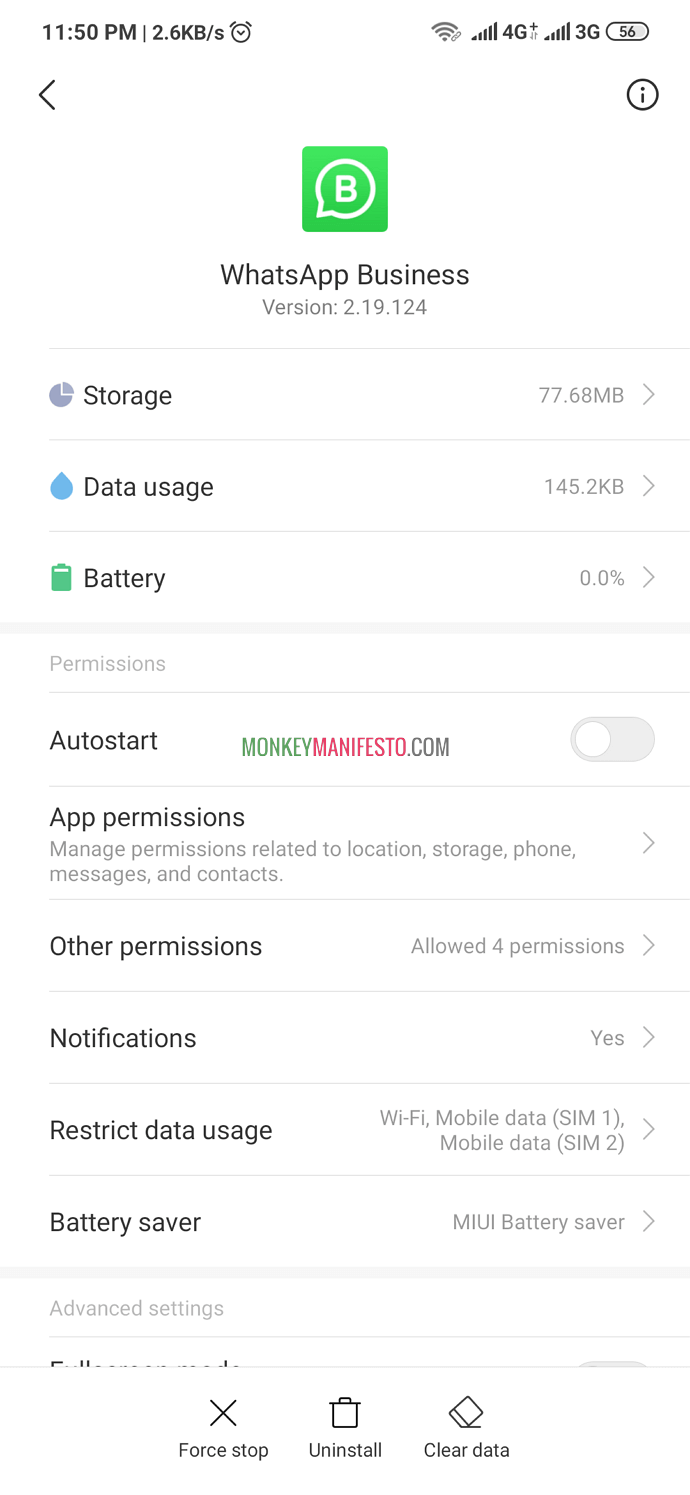 To uninstall WhatsApp from iPhone, you can do this:
Tap and hold the WhatsApp icon on your home screen.
Then tap the X button on WhatsApp.
Tap Delete.
2.Only clear the data
Don't want to spend some internet data to re-download WhatsApp from Play Store or App Store? You can just clear the data so you don't have to download it again once you get back to WhatsApp. Go to the Settings.
Scroll until you see Manage Apps.Tap it. Search for whatsapp.Tap at the app.
Then tap Clear Data to clear all the data. Note that you have to back up the messages before you do this.So you can get everything back once you get back.
3.Disable WhatsApp internet usage
If you want to stop notifications coming from WhatsApp as well as not receiving any kind of messages and calls, you can stop WhatsApp from completely using your internet data/wifi. This is turn off any internet access WhatsApp uses.
This means you will literally log out of WhatsApp in the most practical way. Note that only some Android version that can do this.We still don't know if the iPhone could do this since the iPhone doesn't offer options to let you disable internet connection on specific apps. To disable internet usage on WhatsApp, go to the Settings app. Tap Data Usage.You can find any apps you can disable internet access on.
Tap WhatsApp.
Then tap any source of internet connection, from being blue-marked to gray-marked, to turn it off.
If you see any warning messages, just tap OK. Once you do this, you won't receive any messages and calls from WhatsApp.And, you will get them backs once you enable internet access on WhatsApp again.It's a bit different when you try to clear the entire app data or uninstalling it. This is the most practical way you can do to log out of WhatsApp, even if that's just a literal way.
How to log out of WhatsApp Web
WhatsApp Web is uniquely offering a log-out button because it's just a web client.
If you use WhatsApp web regularly, you can read this to know how to log out of it once you're done using it. Well, it's so simple.Just click the menu options, then click Log out.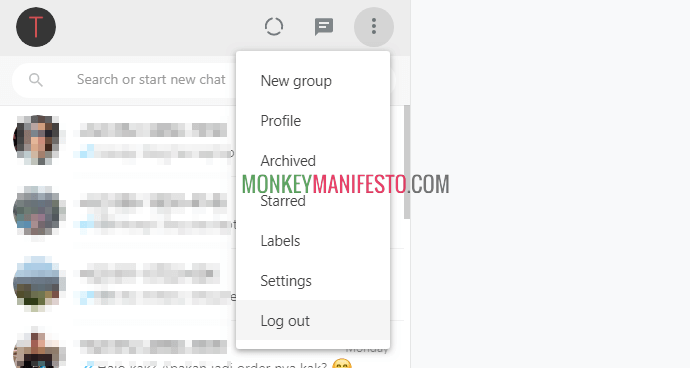 That was really quick, right? Ever wonder why WhatsApp doesn't offer a log-out button on its mobile native app? Type what you thought in the comment below!