What Are M3U Files and How Do You Play/Open One?
The M3U file format isn't probably something you are familiar with. Here's what an M3U file is and how to open one on Windows 10, Android, & iPhone.
There are countless file formats out there, and M3U is probably one of the formats most users barely know since it's not widely used.Here's what M3U files are and how to play or open one on Windows 10, Android, and iPhone. You probably came here to not just know what this file format is, but also how it relates to the media file formats like MP3, MP4, MOV, BUP, etc.Yes, they do relate to M3U files, but M3U files aren't something playable.
What is an M3U file?
M3U files are simply playlists in the form of text. M3U files can't be played the way MP4 or MP3 files are played.
When you open it, it only streams or plays the media that already exist separately from the M3U files. An M3U file consists of multiple file paths that are used to reference which media to play.Those media can be from your PC/phone or even online to stream on your device, which is IPTV industry uses. An M3U file allows you to queue songs, like on the Spotify app.The text-based file allows you to freely add/remove media to play without help from a third-party app. However, you might get curious about the M3U files you have right now.
You may want to do something about them, like opening those M3U files or converting them, or make one your own.
Can you convert M3U files?
Since M3U files don't contain any media file, but only the reference to the file paths, that means you can't convert them to MP3, MP4, or any other playable format. But, you can convert a text file to M3U.The regular TXT into M3U can be done by using Notepad, and you can open an M3U file with Notepad to save it as TXT.
List of M3U file players
There are many players that can open or play M3U files.Here's the list:
How to play M3U files
Playing M3U files can be done using one of the media players above.
You can play M3U files using VLC, KMPlayer, or other players.But some might get confused about the whole process.
Play M3U files on Windows 10
Windows 10 has multiple ways.But you can do that with one of the most popular media players: VLC.
It's free and it can open M3U files.You can download the software from the link above. Once you have downloaded the software, install it.Then, simply right-click the M3U playlist file you have and select Open with > VLC.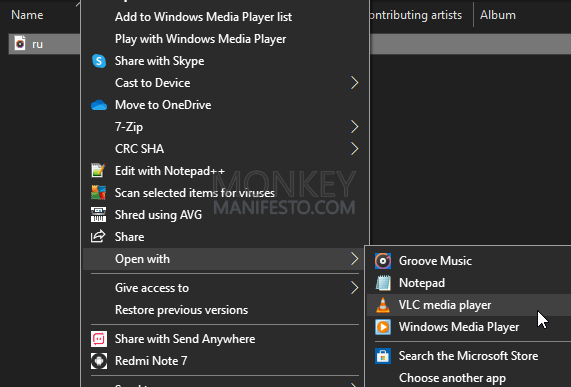 Open M3U files on Android
If you have M3U playlists on your Android device and don't have enough time to move the files to your PC only to play them, you can use the VLC player on your Android to open the M3U playlist. Just like on PC, VLC also works to open M3U files on Android.
You can download and get the app for free from Play Store.
Download VLC on Play Store
Play M3U files on iPhone
iPhone also allows you to manage and open M3U playlists.It can be done by a third-party app called IPTV Player.You can download and install the app for free on your iPhone.
Download IPTV Player
How to create M3U files on your own
Having some good M3U playlists might make you wonder: can you make one on your own? It's actually easy to create M3U playlists without even looking at the code.
There's no need to write a code manually on Notepad. You can use the VLC player to do exactly just that.Simply open multiple songs inside the player, then save the playlist as an M3U file. Assuming you've installed VLC, you can simply open the software and select View.Select Playlist.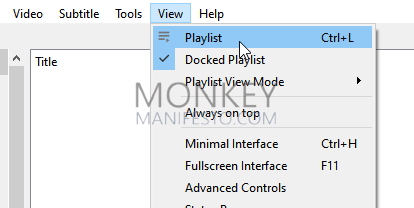 The playlist feature is now opened.
Right-click in there and select Add folder (or Add file if you just want to select song individually instead of from one single folder).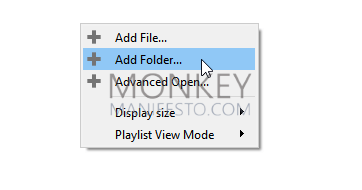 Select the folder.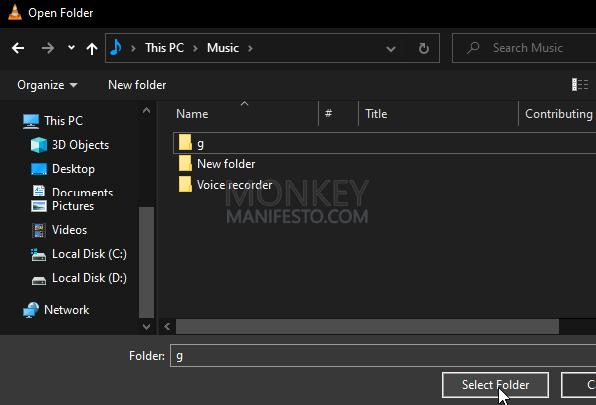 Here, simply select Media and select Save playlist to file once every song you want to include is in the playlist.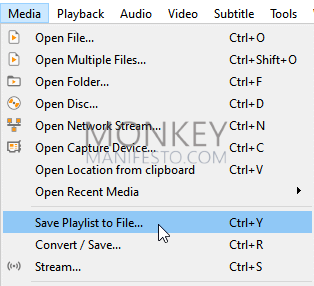 Finally, you can save the playlist as an M3U file.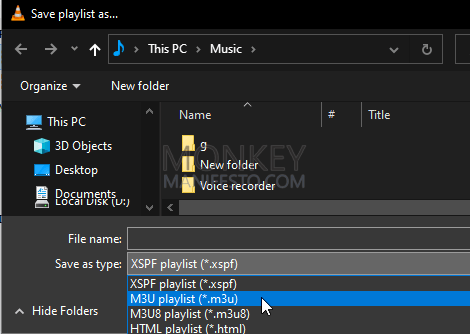 ---
M3U files aren't commonly used, but that doesn't mean there's no way for you to learn about how to open it and how to make one on your own.