How to Print Labels from Google Sheets Quickly
Making labels manually one by one is difficult. You can use Google Sheets to make it faster. Here's how to print labels from Google Sheets using a free Google Sheets add-on.
To help identify stuff, labels are the solution.But creating them manually for each label takes more time.Here's how to print labels from Google Sheets easily and quickly. Google Sheets is an online spreadsheet tool you can use for free, but it doesn't provide you a built-in labels maker feature to help you make a bunch of labels from the spreadsheet sheet. To make and print labels easily, all you need is simply a Google Sheets spreadsheet that contains rows of the content of the label and the row headers to identify what the content is and a Google Sheets add-on to export the sheet as a Google Docs document that's ready to be printed. Once you get the Google Docs document of the labels, simply prepare the printer, insert the label papers, and so on just like you do the regular document printing.
You can also save it as a PDF document as well. You can print any kinds of labels you want.Whether it would be address labels, book labels, mailing labels, all can be done with the same easy method on Google Sheets. For the label paper/sticker, you can use almost any template of labels including Avery labels.But you might want to check the availability of the add-on's templates before buying one.
How to print labels from Google Sheets with this add-on
Google Sheets provide add-ons to fulfill demanding features that it doesn't provide as built-in features, like removing duplicates.
In label printing, you can use this add-on that provides 7 days free trial, and at this time of writing, you can extend the trial period to 30 days by giving a review. Now, open Google Sheets, prepare the spreadsheet sheet containing the label contents.It has to contain header rows for the address labels, mailing labels, or any kind of label to get printed.
Click the Add-ons menu and select Get add-ons to install the label maker add-on.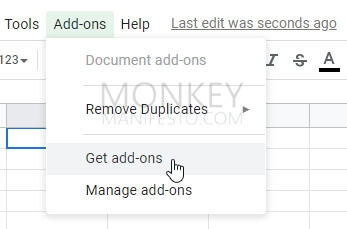 You can definitely use any label maker add-on on Google Sheets, but in this post, we're going to use the one made by Labelmaker as the example.Simply click the label maker.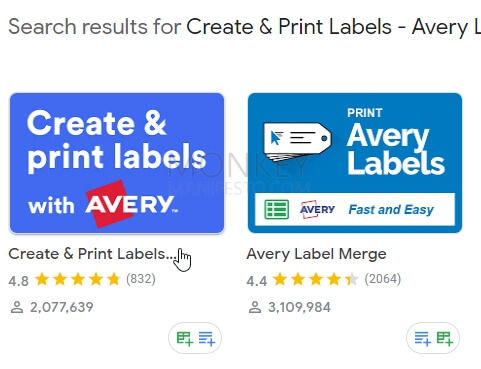 Now, click Install to start installing the Google Sheets add-on.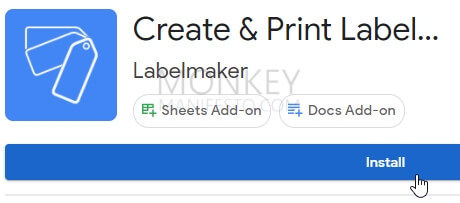 Select Continue.
It requires you to sign-in again with the same Google account you're using right now on Google Sheets.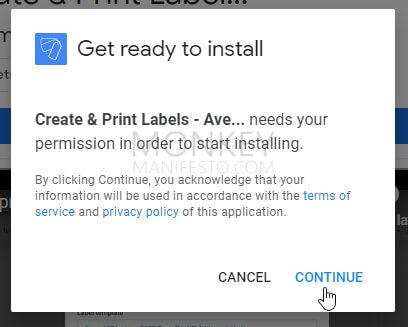 Choose the account.
The add-on is a third-party made, and you have to allow the add-on to work with your spreadsheets to make labels.Select Allow.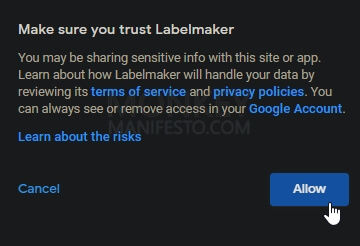 It would show that it has been successfully installed.Click Done.
Close the add-on dialog box.Go back to the spreadsheet.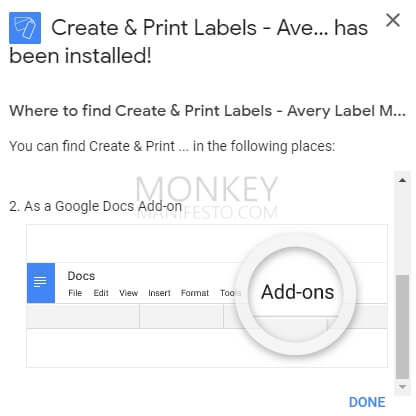 Click Add-ons, select Create & Print Labels - Avery Label Maker, and click Create labels.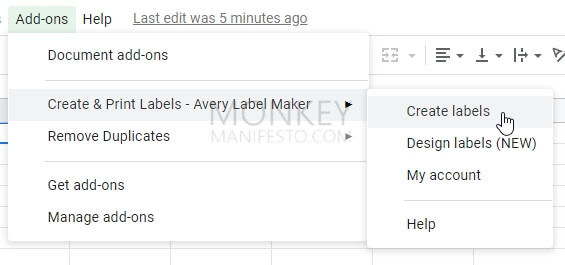 A dialog box would pop out.Here, you can make the labels, choose a template, choose where the label contents are drawn from, and creating the label content itself by adding which column you want to add to the label. To choose a template, click Select a template.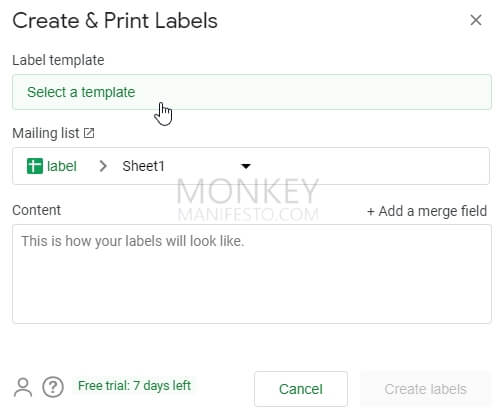 You can use any template you want, like Avery 5160 template or any template size.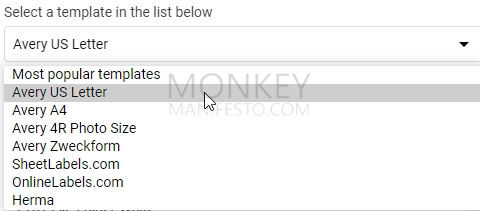 If you are confused about which template to use, you can select the most popular templates.
Click Use once done.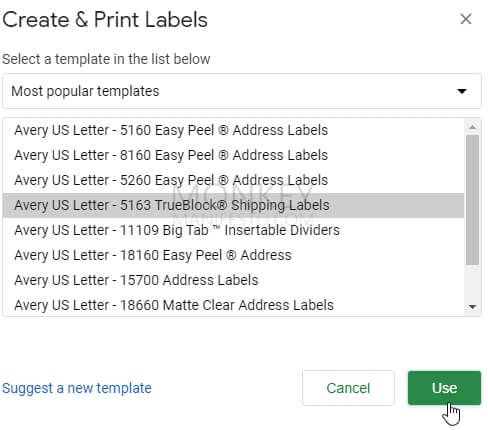 You can select which spreadsheet and sheet you want to create labels from.Select it from the Mailing list section.On Content, click Add a merge field to start adding columns and change the order of them as you want.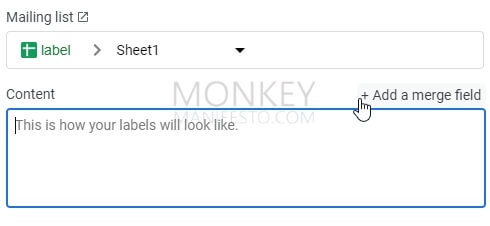 Choose the column name.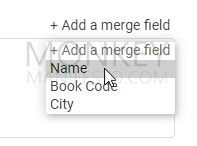 Once done, click Create labels to finally create the labels from the spreadsheet as a Google Docs document.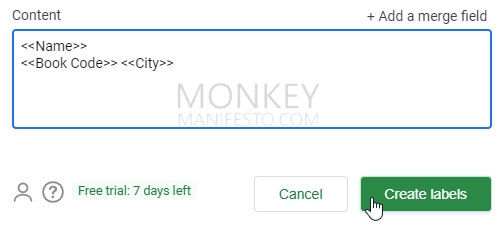 It might take some minutes to make labels.
Once done, click Open document.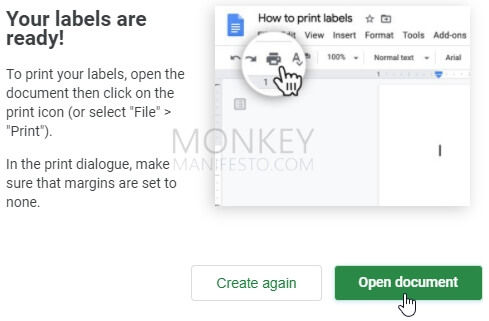 Now, you're seeing the Google Docs document containing the labels, and ready to print.You can make changes to this document as much as you want, just like editing a regular document.But it's best to not make changes to prevent messing up the label layout on the printed label stickers.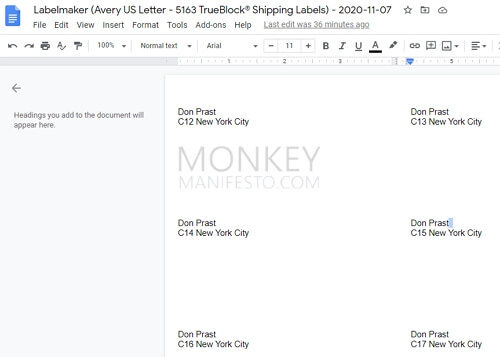 To print, simply click the print button below the menu.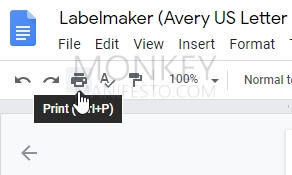 Here, you can print the labels just like printing a regular document.
You can export this Google Docs document as a PDF by selecting Microsoft Print to PDF in Printer section.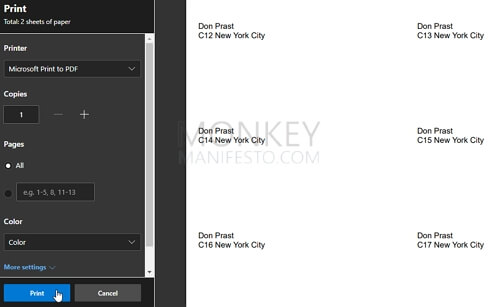 ---
Making labels and printing them on
Google Sheets
turned out to be easy.If you want to print labels regularly, you can buy a premium version of the label maker add-on for a lifetime or by subscribing.Got a free add-on recommendation? Fell free to tell in the comment.
RELATED: How to Create a Drop-Down List in Google Sheets