9 Best Recycle Bin Apps for Android
Looking for a nice, well functioning Recycle Bin app on Android? Here's the best one that you might find on this list.
Recycle Bin is mostly popular among Windows users, but Android users technically can have their own Recycle Bin on Android.But, how do you use Recycle Bin on Android? The obvious answer is: by using a third-party app that does that. Recycle Bin is a tool that temporarily deletes your files while letting you restore them anytime you want.On Android, some Recycle Bin apps work specifically for your contact.
Some work generally for all files. Regardless of what you need, here's the list of the best Recycle Bin apps on Android.
DiskDigger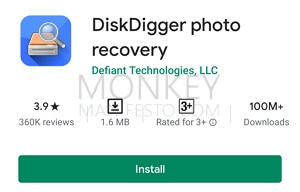 If you lost your photos and don't know what to do about it, you can try the DiskDigger photo recovery app that most people prefer when they just lost their photos on their Android phone. It has been downloaded by over a hundred million users.That means there's actually a lot of demand for photo recovery apps, and this app is one of the most preferable.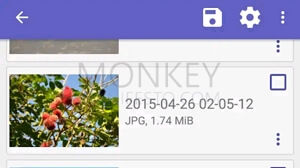 Download DiskDigger on Play Store
Chat Bin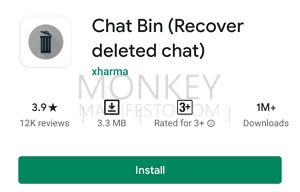 Chat Bin is a simple deleted chat recovery app that works well.But, the last time we used the app it crashes terribly.
The developer might leave the app alone for a long time, left unsupported. However, the need to recover your deleted chat might surpass the downside of this app.You eventually need it if you want to restore your deleted chat.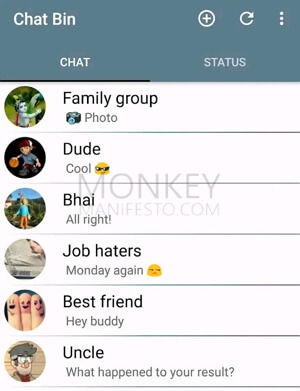 Download Chat Bin on Play Store
Google photos
Google Photos is just a photo app, but it can also work as a photo recovery tool.Well not exactly "recover" your photos, but it can back up your photos online so you can save more internal memory space and literally delete them while being able to restore them any time you want.
Download Google Photos on Play Store
File Commander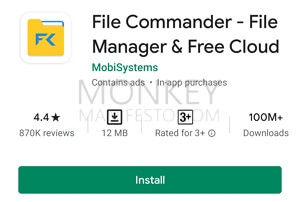 File Commander is a popular file manager app for Android.
The best thing about it is that it comes with its own Recycle Bin feature.Better, it has a 4.4-star rating and really popular. The downside? It's a paid app.But it allows you to use their free trial and to continue you have to pay about 30USD/year.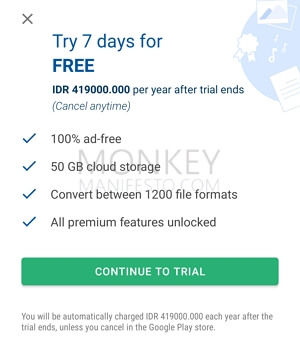 Download File Commander on Play Store
Recycle Bin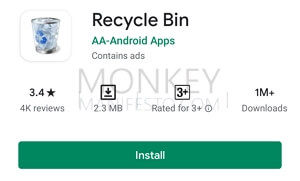 This app is really popular on Android.
A recycle bin app that works well enough but mostly has bad reviews.It has been downloaded by a million users, and despite some bad reviews, it still works as a recovery tool.
Download Recycle Bin on Play Store
Mixplorer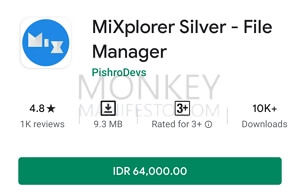 MiXplorer is just another file manager app on Android that also provides you Recycle Bin feature.It has a 4.8 star rating, which is good for a file manager app. Again, it's a paid app.
But I think it's worth the money to buy this app for just a Starbucks coffee for a lifetime.Especially if you want to recover your deleted files.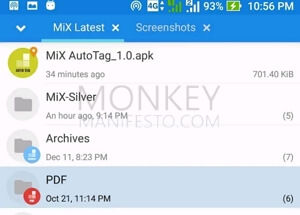 Download Mixplorer on Play Store
Cx File Explorer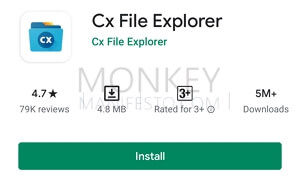 Cs File Explorer also provides you a Recycle Bin feature that can temporarily delete files and restore them back any time you want.It's free and has been downloaded by over five million users.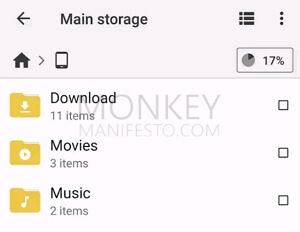 Download Cx File Explorer on Play Store
Simple Gallery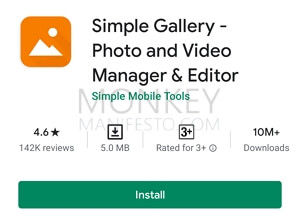 Simple Gallery is a photo manager app that just like other apps here, can recover deleted files, specifically for photos.
It's popular among over ten million users.With the size of 5MB, it can recover your lost pictures in just minutes.
Download SImple Gallery on Play Store
Dumpster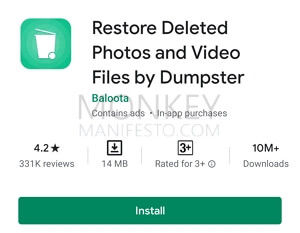 Dumpster is probably the best photo and video recovery app for Android, which has been downloaded by over ten million users. It has good reviews, great features, and most of all, it's entirely free for any Android users.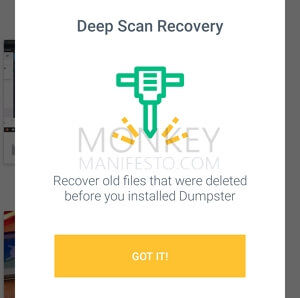 Download Dumpster on Play Store
---
Looking for a nice file recovery app like
Recycle Bin
on your Android phone? You can try these apps that can recover your files, deleted photos, and even lost contacts.Now, you can feel relief when you accidentally delete a video or a photo, because you can restore them at any time.
ALSO READ: Remove Recycle Bin from Windows 11 Desktop