How To Fix Spotify Web Player Not Loading or Playing on Windows
Some users reported that Spotify web player can't be accessed on PC, despite you having made sure it's not down. Here's how to fix the Spotify web player not working.
Spotify makes it easy for people to listen anywhere, including on Windows PC.But some people experience that the Spotify web player isn't playing or loading despite the fact that the service isn't down, and you have made sure that isn't.Here's how to fix the Spotify web player that can't be accessed. This issue is slightly different from which Spotify has no audio, which plays but no sound instead of Spotify completely not playing or loading.
Regardless, there are a few methods you can do to fix this problem.
Fixing Spotify web player not working
Try clearing your browser's cache
Browsers use cache to
improve the performance
of the browsing by remembering some data on the browser which makes the web load faster.The cache can somehow cause the problem due to the version of the web page, which in this case is Spotify web player, that's stored on your browser is different than it loads from the web itself. Clearing cache can fix things, including when Spotify web player not working or not playing, as well as
Spotify keeps pausing
and
error code 3
.It can be done on any web browser, and in this example, you can do that in Microsoft Edge (similar methods for Google Chrome). Open the browser.
Select the meatballs menu > Settings.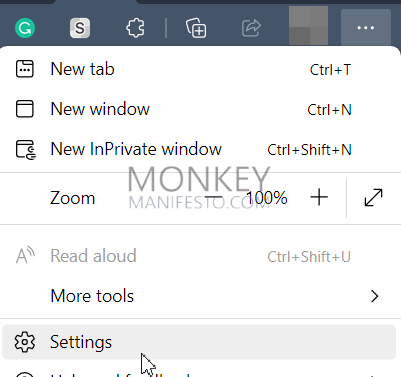 Search cache on the search box.Select Choose what to clear.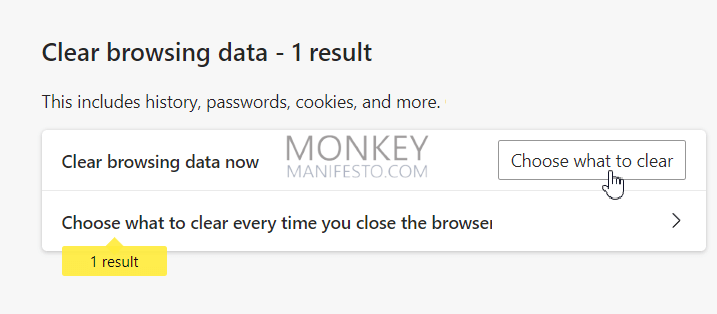 You would see a dialog box.Here, checkmark Cached images and files.
Select Clear Now.This will remove all sites' caches.If you wish to only remove the Spotify cache, follow the next method.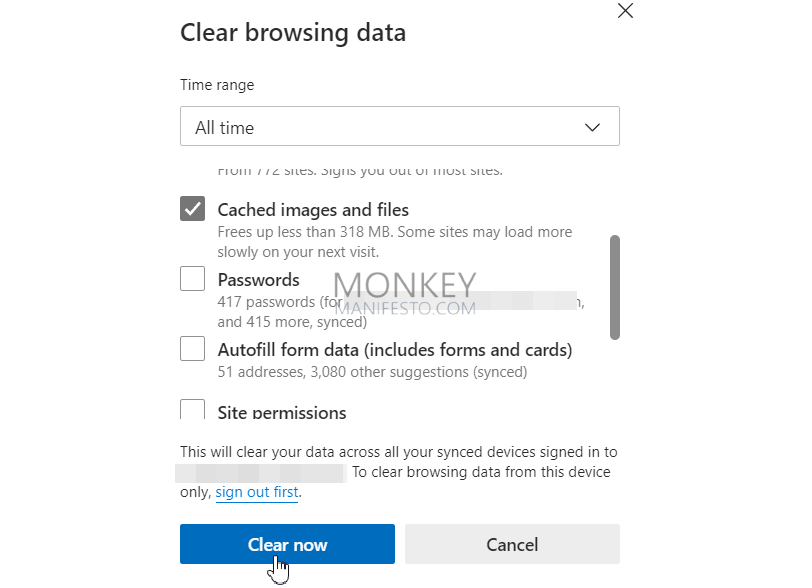 To only delete Spotify cookies, open the Spotify web player website.
Click the padlock icon near the address bar, and select Cookies under Permissions for this site.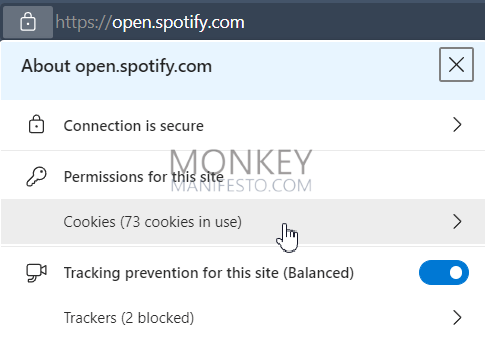 Here, select all sites under Cookies in use.Select each of them, and click Remove.Do this for all sites on the box.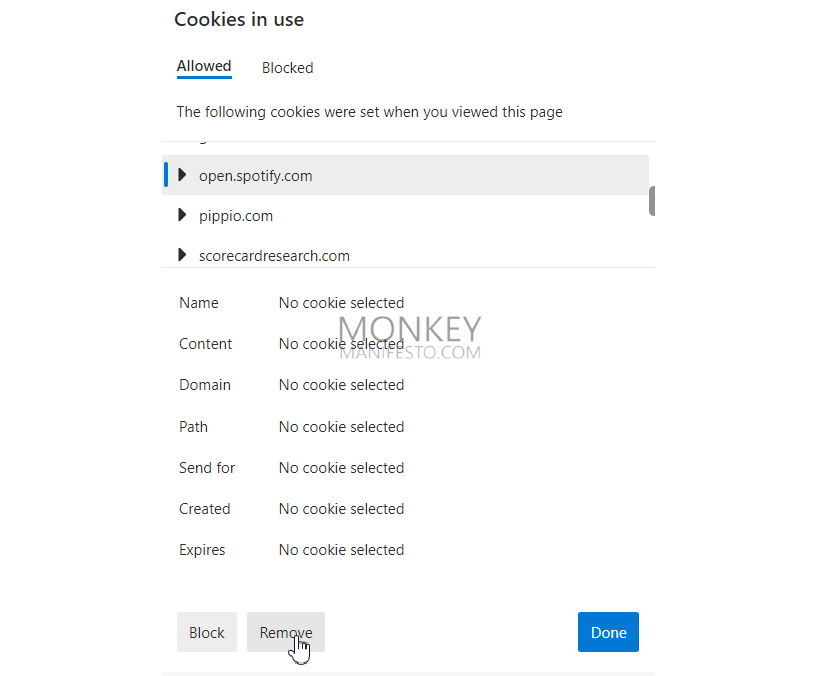 Reload the Spotify web player site.
Try playing music.
Use a different web browser
If clearing cache and cookies on your regularly used browser don't help, try using a different web browser.If you normally use Chrome, try Microsoft Edge.If you use Firefox, try Chrome.
You can try any browser and see if it solves the Spotify web player issue.
Check DNS/VPN you're using
If you use DNS/VPN to play music on Spotify, and then it stops working properly, you might want to check how your DNS or VPN is managed.Wrong configurations can lead to a website problem like slowing down internet connection, and you probably want to flush that DNS or simply turn it off.
A wrong device is chosen when playing on a different device
If you regularly switch playing music from phone to PC, you might encounter an issue like the music is shown to be playing but you don't hear any sound from it, despite you've increased your PC's speaker volume. You might want to check if the music is played on the right device and browser.On the Spotify web player, click Connect to a device button on the right side of the player.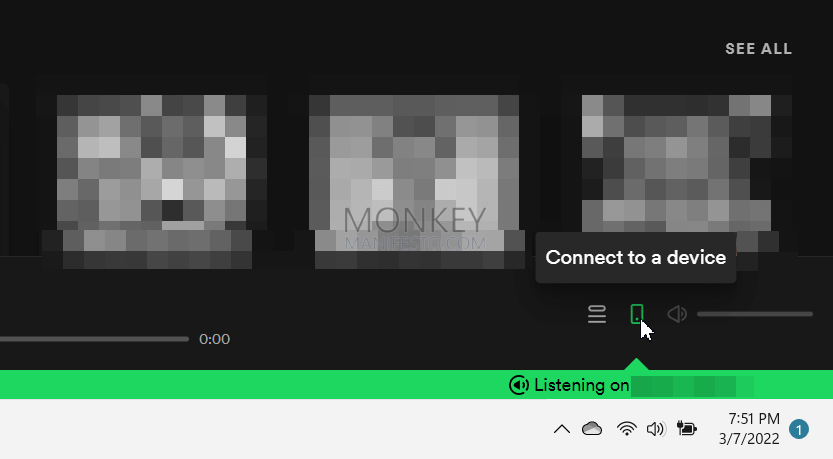 You would see options for which device you want to play the music on.
Select This web browser to play on the browser you're using now.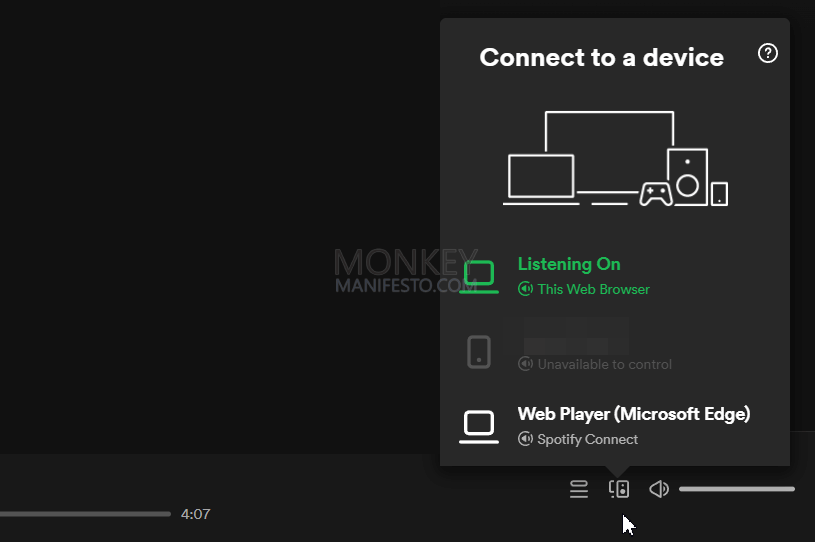 ---
Spotify has a web player that's easy to use on PC.Although you might encounter a problem like the above, fixing it shouldn't be difficult unless the Spotify service is actually down.
RELATED: How to Clear Your Queue on Spotify