Here're The Best uTorrent Alternative to Improve Your Torrenting Experience
uTorrent has some alternatives you might want to use to improve your torrenting experience. Here are 5 best uTorrent alternative that are simpler than uTorrent.
Torrenting is one of the most popular method to share files online.One of the most popular torrent client is uTorrent.It is completely free for Windows 10, Mac, and Android.
But, not all users want to use uTorrent as their daily torrent client.Here's the best uTorrent alternative that works great to download torrent file. uTorrent is lightweight torrent client app that is popular by most people who ever download torrent file.But, some people starts to dislike it when uTorrent shows ads and full of crapware.
If you want to user another torrent client, here's the list of the alternative to uTorrent.
ALSO READ: How to Download Torrent File
BitTorrent: The Same Client Alternative to uTorrent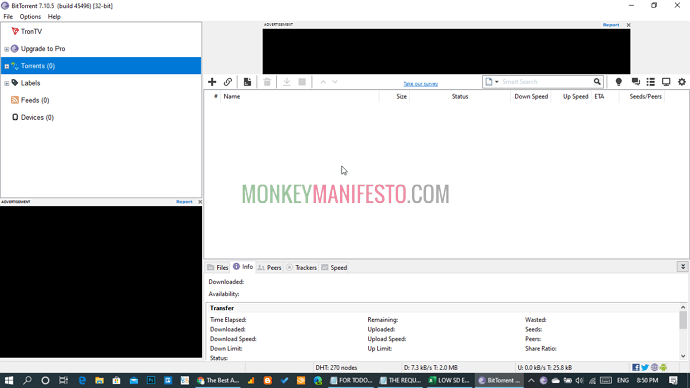 BitTorrent might not be the best uTorrent alternative since both of them are actually owned by the same company BitTorrent, Inc.uTorrent, however, use the same protocol just like BitTorrent.If you want to use the primary torrent client, BitTorrent might be one of the alternative to uTorrent. Even though you can actually use another alternative torrent app, BitTorrent seems just fine.
If you encounter other uTorrent alternatives, they're actually using the same BitTorrent protocol to share and download torrent file.But, you can gain another features and less junk ads by using another uTorrent alternative other than BitTorrent.
Download BiTorrent
qBittorrent: The Best Free Software Alternative to uTorrent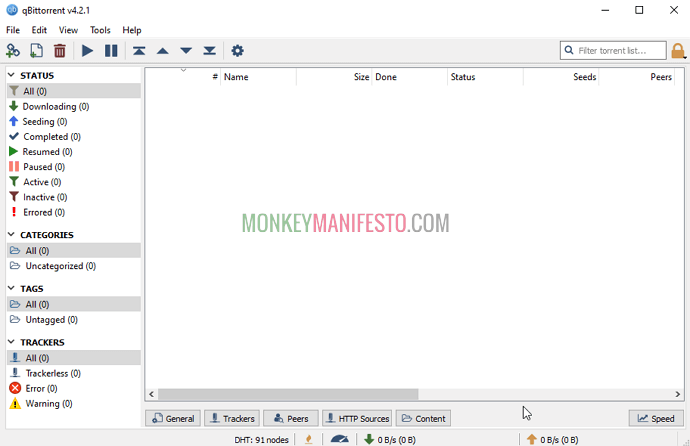 I think this is personally the best uTorrent alternative.This is because qBittorrent uses as little CPU as possible, making it comfortable to use for long download time, that doesn't make your PC or laptop hotter.
But don't worry, the app still has uTorrent-like interface, making it still understandable even for beginners. qBittorrent has built-in torrent search engine, extensions like peer exchange and DHT, priority and scheduling features just like BitTorrent and uTorrent have.It also support IP filtering, RSS downloading, and more.This is app doesn't show ad and it completely free to use for Windows 10 and Mac.
Download qBittorrent
uTorrent 2.2.1: uTorrent Version That Has No Ads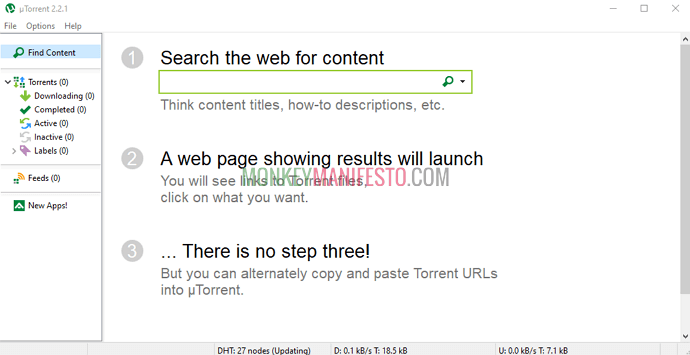 uTorrent 2.2.1 is the older version of the current uTorrent.
This was when uTorrent has no ads and simple.But, this was 2011.This means using uTorrent 2.2.1 has high risk of damage for your PC and the torrent app because it no longer receive security updates. For that reason, you might want to use qBittorrent instead.
It's because it is still getting security updates until now, thus you don't have to worry about getting attacked just because of using old software.But, if you want to really download the old uTorrent, here's the link:
Download Old uTorrent
Transmission: Simplest uTorrent Alternative So Far...
Transmission is probably the simplest alternative to uTorrent.It is so minimalist that it doesn't really support Windows platform.
But it does include Windows with "early previews" that probably has bugs you don't want.It is mostly popular for Mac users. Transmission also works in the background, just like Deluge.But it could work with its interface on your PC, too.
Transmission doesn't look familiar to most uTorrent users, because it eliminates interface making it the simplest torrent client.
Download Transmission for Mac or Windows (Early Previews)
Deluge: Another Simple, Lightweight uTorrent Alternative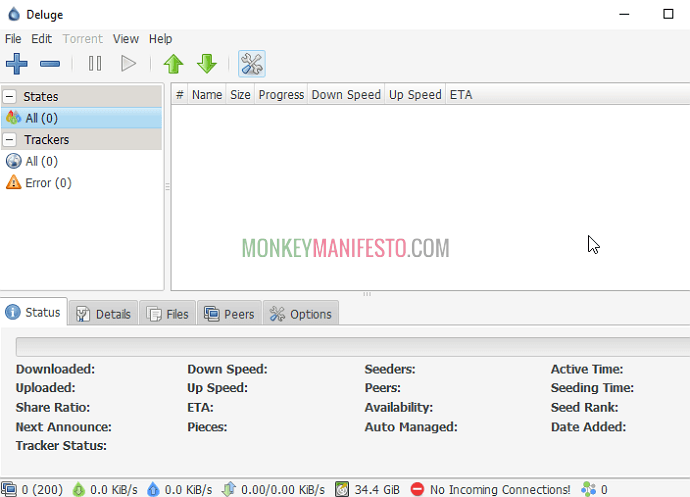 Deluge is just another lightweight BitTorrent client just like qBittorrent.But Deluge customize itself into a little bit different torrent client.It is plugin-based torrent client app that runs as a service in the background, but mostly it just functions like normal program. You can customize Deluge and add more features into the client app.
Unlike qBittorrent that has full features available, Deluge is simpler and you have to add features you want to use like RSS downloading.This makes the torrent alternative client works faster because it only uses features you would like to run in your PC. Deluge is available for Windows 10, Mac, and Linux for free.
Download Deluge
---
uTorrent has some alternative torrent client apps.They're completely free and easy to use.
If you're tired to use uTorrent, you can choose another alternative so you can keep downloading and sharing files to others with better torrent client features.
ALSO READ: uTorrent Download Slow